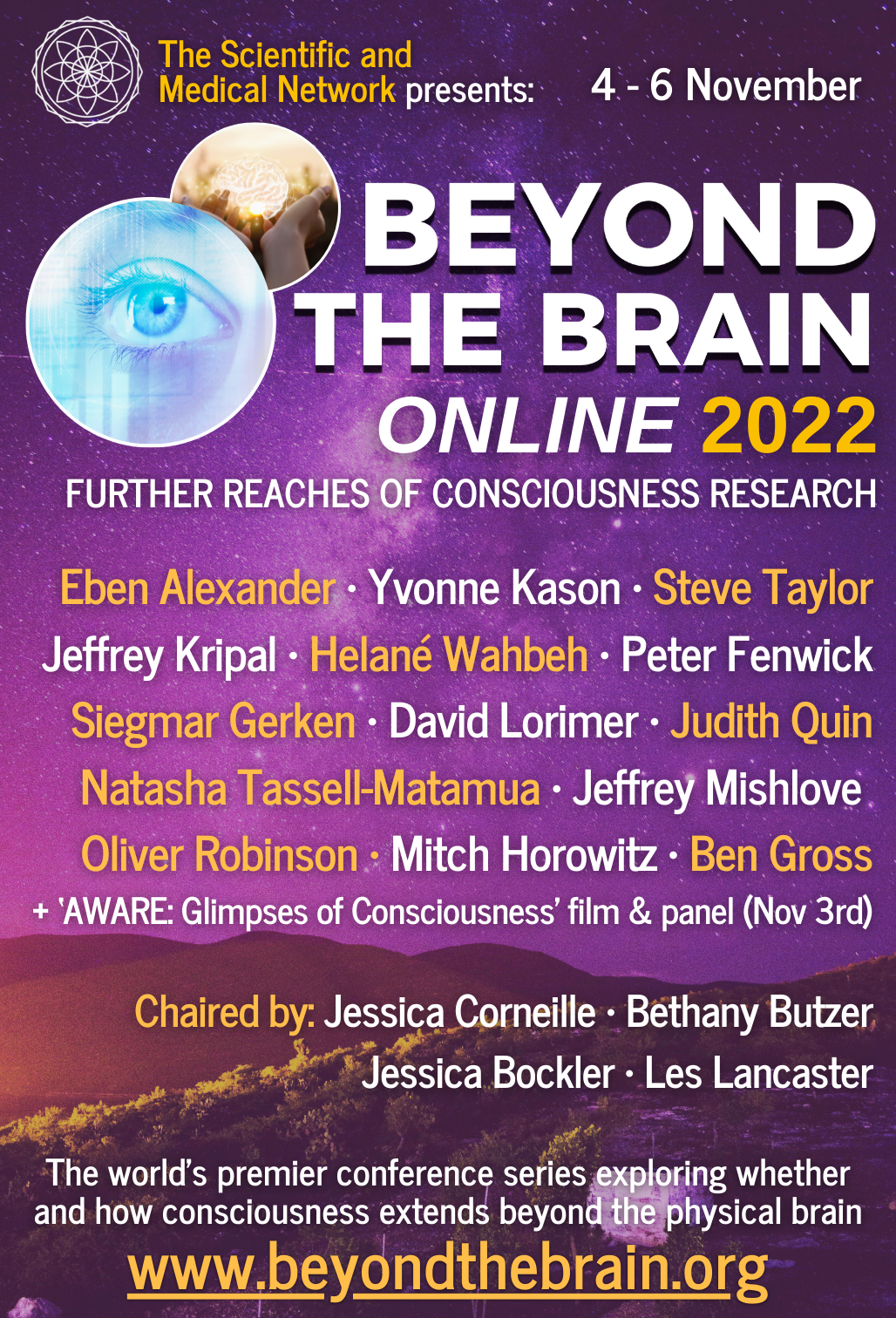 Beyond the Brain 2022
Beyond the Brain is the world's premier conference series exploring mind and consciousness beyond the physical brain.
This year's event covers indigenous knowledge systems, spiritual awakening, time distortion in near-death experiences, the relationship between NDEs and kundalini experiences, post-mortem survival, extra-sensory perception, experiences of love and light, non-local consciousness, the consciousness-brain relationship – and much more.
The conference will take place online via Zoom.