One Mind, One Planet, One Health.
Challenging – Timely – Informative – Inspiring
Please scroll down to see upcoming events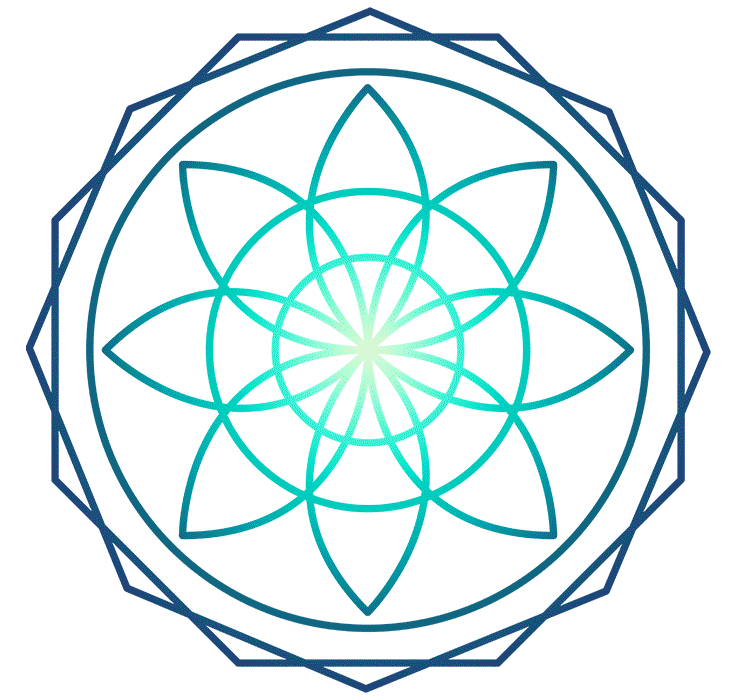 Welcome to our webinar page where you will find a diversity of challenging material sources to support your personal and professional development.
Many people now wish to play an active part in the worldwide movement for global spiritual emergence and regeneration. They realise that nothing less than a radical systems change is necessary from the planetary point of view, and that this can only arise from the grassroots.
Do join our community of minds and hearts to widen your horizons and deepen your understanding of what it means to be human – and to contribute to the process of global transformation.
Excellent discussion, my first with this organisation, will definitely listen again! 
This is a time of love!!! Thank you so much for adding it. We can all be islands of love and light!!!
Many thanks for such a great webinar, comments, links and solid hosting!
Illuminating talk filled with wisdom. Thank you.
2021
( Provisional )
Webinar Programme
January 2021
Wednesday Jan 6, 7.30-9.30 pm
Catherine G Lucas – The Rebirth of People & Planet in a Time of Global Emergency.
Wednesday Jan 13, 7.30-9.30 pm
Dr David Orme-Johnson, Barry Spivack and Patricia Williams – Transcendental Meditation: An Antidote to Violence?
Friday Jan 22, 7.00-8.30 pm
With Institute of Noetic Sciences, Dr Steve Taylor, How Oneness Leads to Goodness: The Spiritual Source of Compassion and Altruism.
Wednesday Jan 27, 7.30-9.30 pm
Githa Ben-David – Healing the Pineal Gland
February 2021
Wednesday Feb 3, 7.30-9.30 pm
Prof Bob Hesse – Neural Correlates of Memories of Near-Death and Mystical Experiences
Friday Feb 5, 4.00-6.00 pm
Lord Richard Layard FBA – Can we be Happier?
Wednesday Feb 10, 7.30-9.30 pm
Dr Suzanne Zeedyk – The Science of Connection
Saturday Feb 13, 4-6 pm
Prof Oliver Robinson – Lockdown Policies: Doing more harm than good?
Wednesday Feb 17, 7.30-9.30 pm
Prof Paul Gilbert – Creating a Compassionate World through Caring and Sharing.
Wednesday Feb 24, 7.30-9.30 pm
Dr Karen Wyatt – What Really Matters: The Transformative Wisdom of the Dying
March 2021
Wednesday, March 3, 7.30-9.30 pm
Mark Gober – An End to Upside Down Thinking and Living
Saturday, March 6
Jade Shaw panel – Indigenous Views on Out of Body Experiences.
Wednesday, March 10 7.30-9.30 pm
Dr Siegmar Gerken – Love, Light and Consciousness – and its Integration into the Body-Mind Field
Wednesday, March 17 7.30-9.30 pm
Glen Park – The Chakras as a Developmental Map of the Psyche
Saturday, March 20, 4-6 pm
Dr Jude Currivan, Janice Dolley, David Lorimer, Dr Anne-Marie Voorhoeve – Evolutionary Visions of the Future
Wednesday, March 24, 7.30-9.30 pm
Satish Kumar – The Great Regeneration: Protest, Protect and Build
Saturday, March 27, 4-6 pm
Bart Edes, Anne Kabagambe – How can we Prepare for the Next Disruption?
Wednesday, March 31, 7.30-9.30 pm
Dr Sally Goerner – On the Cusp of Fundamental Change: How Science can Support Enlightenment
April 2021
Wednesday, April 7, 7.30-9.30 pm
David Lorimer – A Quest for Wisdom
Friday-Saturday April 9-10
Galileo Summit II – Towards an Expanded Science, book launch
Wednesday, April 14, 7.30-9.30 pm
Dr Bill Plotkin – The Journey of Soul Initiation
Saturdays April 17 and 24, 10-12, 3-5
With the Pari Center, Colin Tudge – The Great Re-Think: Towards a 21st Century Renaissance.
Friday, April 23, 7.00-8.30 pm
(with IONS), Prof Bruce Greyson, After: A Doctor Explores What Near-Death Experiences Reveal about Life and Beyond
Wednesday, April 28, 7.30-9.30 pm
Alex Evans – Politics, Meet Psychology: An exploration of the places our inner and outer worlds collide
May 2021
Wednesday, May 5, 7.30-9.30 pm
Prof Marilyn Schlitz – Grateful Ageing: Awakening to our Third Act
Wednesday, May 12, 7.30-9.30 pm
Prof Michael Grosso – Miracles in an Age of Disbelief – Theory and Practice
Saturday, May 15, 4-7 pm
GC Gayle Kimball book panel – How to Revolutionize the Materialist Paradigm
Wednesday, May 19, 7.30-9.30 pm
Dr Kevin Ashbridge – Metaphysics in the 21st Century: Insta-gurus, marketing millionaires and 8-second enlightenment.
Wednesday, May 26, 7.30-9.30 pm
Dr Patrick Curry – The Experience of Enchantment
June 2021
Wednesday, June 2, 7.30-9.30 p
Federico Faggin – Silicon: From the Invention of the Microprocessor to the New Science of Consciousness
Wednesday, June 9, 9.30-9.30 pm
Dr William Bloom – Polyvagal Theory and the Soul's Journey
Saturday, June 12, 10-12.30
With Resurgence and the Soil Association, Dr Vandana Shiva – Regenerating Soil, Regenerating Health
Wednesday, June 16, 9.30-9.30 pm
Dr Rupert Sheldrake – A New Science of Life: forty years of morphic resonance
Friday, June 18, 4-6 pm
Giles Hutchins and Laura Storm – Regenerative Leadership
Wednesday, June 23
Prof Susan Schneider – AI and the Future of your Mind
Wednesday, June 30,
Michael Jawer – Sensitive Soul
July 2021
Saturday July 4, 10-12
Dr Susan Jamieson – Transforming Consciousness for Healing
Wednesday July 7
Dr Sarah Myhill – The Energy Equation – from Naked Ape to Knackered Ape
Thursday July 8
Prof Susan Schneider – AI and the Future of your Mind
Wednesday July 14
Dr Shantena Sabbadini – Quantum Physics and Taoism
Wednesday July 21
Felicity Warner – Soul Midwifery – the Five Stages of Dying
Wednesday July 28
Dr Erica Elliott – Medicine and Miracle in the High Desert: My Life Among the Navajo People.
Thursday July 29, 5 pm, GC Event
Nicholas Maxwell – The World Crisis – And What to Do About It: Transform Universities to Transform the World
Saturday July 31st, Sunday August 1st
Mystics and Scientists – Reconnecting with Nature
Galileo Summit July, Friday/Saturday 24/25 
Launch of Consciousness Unbound
August 2021
Wednesday August 4
Dr Kylie Harris – Treating the Climate Emergency as a Spiritual Emergency
Saturdays August 7, 14, 21, 28, 4-5:30
Prof Ravi Ravindra –Science and the Sacred
Wednesday August 25
Prof Ernst von Weiszacker –Anthropological Aspects of the Anthropocene
September 2021
Wednesday September 1
Doug Matzke – Deep Reality
Wednesday September 8
Lars Muhl – The Wisdom of the Broken Heart
Wednesday September 15
Melinda Powell – Lucid Surrender and the Hidden Lives of Dreams
Wednesday September 22
Prof Chris Bache – Energetic Resonance and Fields of Consciousness
Wednesday September 29
Dr Joan Borysenko – The Neuroscience of Spiritual States
October 2021
Wednesday October 6
Philip Wade – A Case of Mistaken Identity
Wednesday October 13
Dr Annine van den Meer – Mary Magdalene Unveiled: A new view, based on recently discovered source texts
Wednesday October 20
Prof Lance Butler – Two Enlightenments
Friday October 22
Prof Ervin Laszlo with IONS – My Journey
Wednesday October 27
Sally Denham-Vaughan –Transformational Self Process: Egological and Relational Dimensions
Saturday October 30
Dr Iain McGilchrist day seminar – The Matter with Things
November 2021
Wednesday November 3
Dr Rosemarie Anderson – The Divine Feminine Tao Te Ching
Thursday November 4
Federico Faggin film
Friday November 5 – Sunday November 7 
Beyond the Brain
Wednesday November 10
Dr Robert Holden – Finding Love Everywhere (book tbc)
Friday November 12
Dr Iain McGilchrist (IONS) – The Matter with Things
Saturday November 13, 4-6:30 pm
Prof Ravi Ravindra and Elleke van Kraalingen – Patanjali's Yoga Sutras
Wednesday November 17
Dr Robert Lanza – The Grand Biocentric Design: How Life Creates Reality
Saturday November 20, 4-6:30 pm
Prof Ravi Ravindra and Elleke van Kraalingen – The Bhagavad Gita
Wednesday November 24
Prof Jurgen Renn – Einstein meets Einstein