One Mind, One Planet, One Health.
Challenging – Timely – Informative – Inspiring
Welcome to our webinar page where as an educational charity, you will find a diversity of challenging material sources to support your personal and professional development.
Many people now wish to play an active part in the worldwide movement for global spiritual emergence and regeneration. They realise that nothing less than a radical systems change is necessary from the planetary point of view, and that this can only arise from the grassroots.
Do join our community of minds and hearts to widen your horizons and deepen your understanding of what it means to be human – and to contribute to the process of global transformation.
All sessions will be recorded:
You will receive a video link to events you have booked, in case you cannot attend live.
Disclaimer: We welcome the diverse views expressed by individual speakers in our webinars and conferences, but these are not necessarily representative of any general Scientific and Medical Network views or positions – the Network is in no way liable for such views or opinions expressed by our speakers.
13 December 2023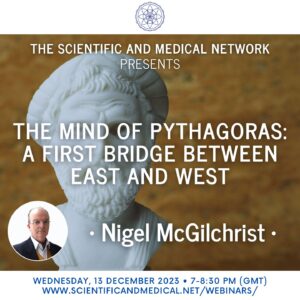 Season Ticket
Webinars
How did we come to think the way we do? Ancient Greece is not just a place or an epoch of the remote past;… ...
View Details
27 December 2023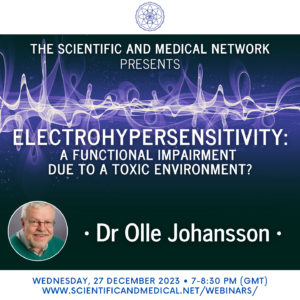 Season Ticket
Webinars
Is electrohypersensitivity (EHS) actually the new normal? In this informative expert briefing, Olle will cover research findings since the 1980s, beginning with the trade… ...
View Details
No event found!
Excellent discussion, my first with this organisation, will definitely listen again!
This is a time of love!!! Thank you so much for adding it. We can all be islands of love and light!!!
Many thanks for such a great webinar, comments, links and solid hosting!
Illuminating talk filled with wisdom. Thank you.