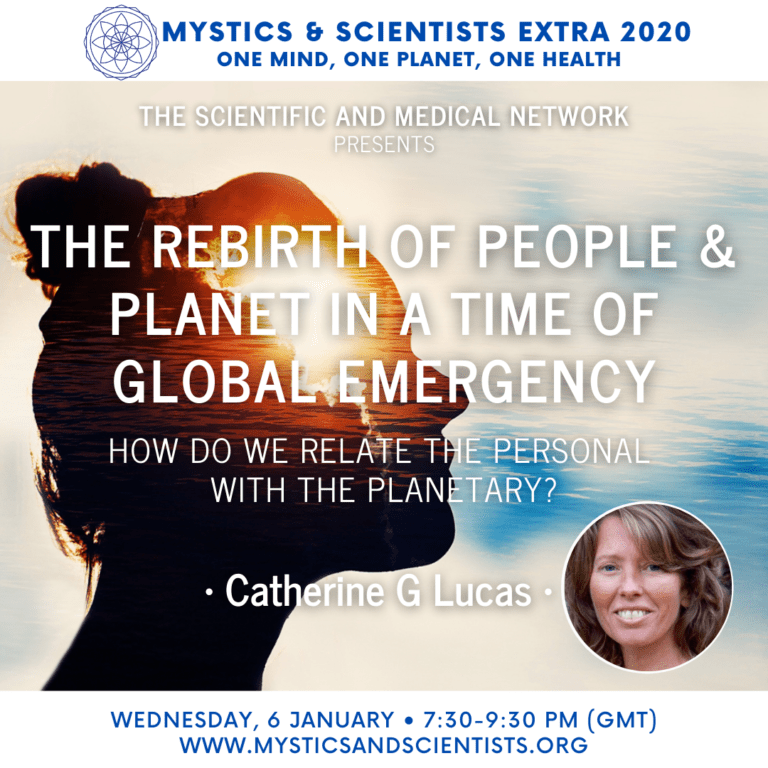 Catherine Lucas – The Rebirth of People & Planet in a Time of Global Emergency
Join Catherine Lucas for a 

discuss

ion

 on the timely theme of the relationship between personal and planetary awakening of consciousness through crisis. 

Catherine brings her personal insight into the process of awakening through crisis to shed light on our current global situation.
Our global state of emergency is already triggering shifts in the collective awakening of consciousness. Over the coming decade we have the opportunity to help catalyse that further. What does this mean for each of us individually? How can we lead from the emerging future in our own lives, in our organisations and our communities? 
Catherine weaves her inner and outer journey into an exploration of what it means to lead from the emerging future in these times. She shares the motivation and thinking behind the open letter, entitled 'The Rebirth of People & Planet in a Time of Global Emergency'.
Speaker
Catherine G Lucas

Catherine G Lucas is an international speaker on the transformational power of crisis, a writer, mindfulness trainer (clients incl. Ministry of Defence and National Health Service), and former university lecturer. She has written four of her own books on the holistic and transpersonal approaches to crisis, and has written articles in Positive Health, Scientific & Medical Network Review, Caduceus, Yoga Magazine, Positive News, Watkins Mind Body Spirit and more. Lucas' expertise in mindfulness and holistic healthcare includes working with war-traumatised soldiers for the UK Ministry of Defence. She is an authority on personal transformation through crisis and the founder of the UK Spiritual Crisis Network.