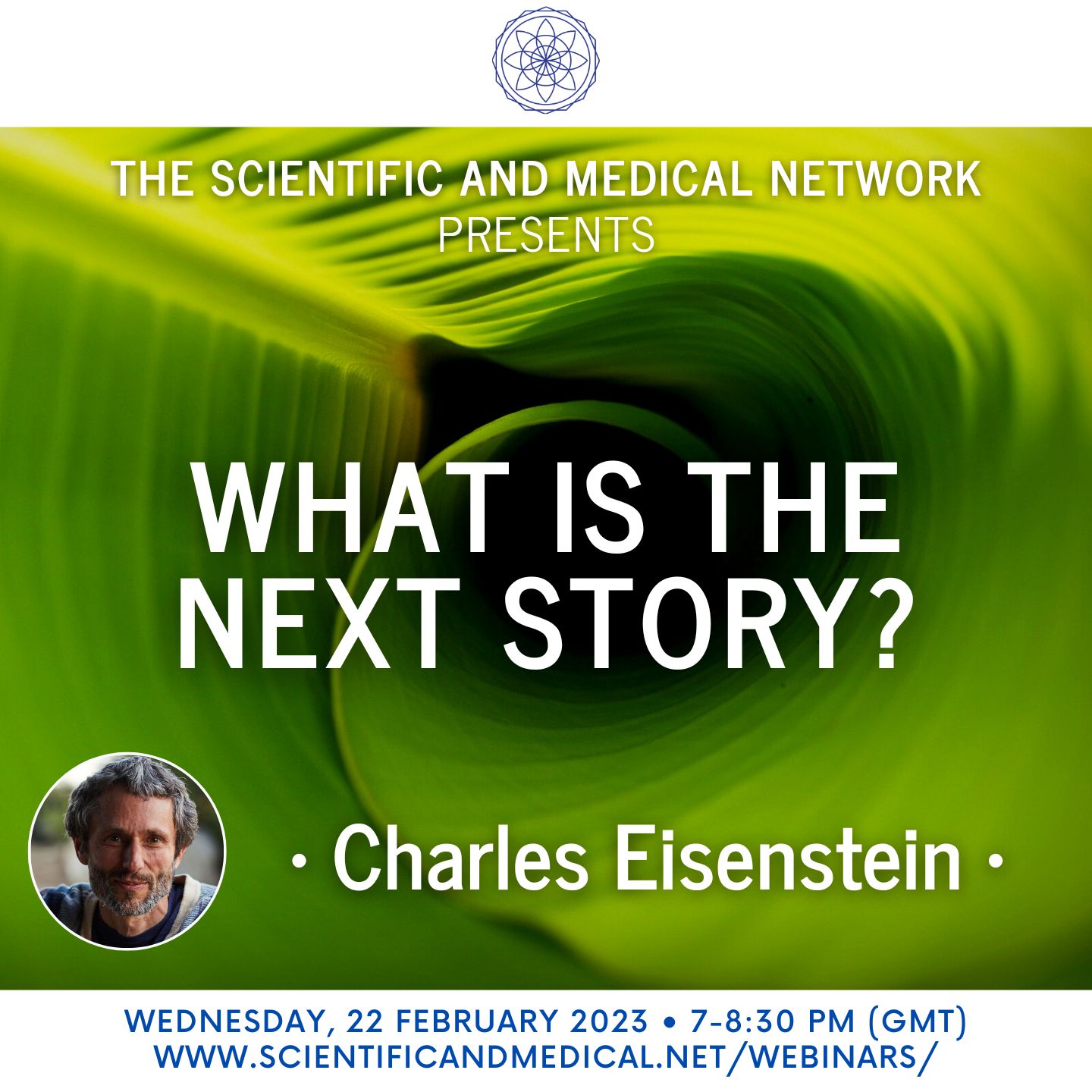 Charles Eisenstein – What is the Next Story?
---
Charles Eisenstein in conversation with David Lorimer
Ever since Thomas Berry raised the idea in 1978, we have been hearing about the need for a "new story." Our stories, myths, and narratives scaffold our social reality.
If our systems and ways of life are to change, so must our stories. But what is the new story? Who decides? Is it even something that we create? This conversation will visit these questions from a perspective that is itself outside the received story of modernity. Here are some examples:
Old Story: I am a separate self: a bubble of psychology, a soul encased in flesh, or a biochemical machine.
New Story: I am a holographic mirror of all that is, a nexus point in an infinite web of relationship.
Old Story: I exist independently.
New Story: I exist relationally.
Old Story: What happens to other beings or the world need not affect me, because I am separate.
New Story: What happens to others or the world will always affect me, because self and other are inseparably related.
Old Story: The forces of nature are indifferent to humanity. The other beings of nature are indifferent or hostile to human well-being. Progress therefore comes through domination of nature.
New Story: The universe is generous. We can thrive by cooperating with the forces of nature and the rest of life.
Find a short clip explaining Eisenstein's thoughts on "The Next Story" here below
•
About the speaker:

Charles Eisenstein is a speaker, essayist, and author of several books. His essays, short films, and other work may be found on his website charleseisenstein.org.
---
TICKETS
Please note: This event is included in the Season Ticket.
All bookings will receive a link to view the RECORDING.
The event is over and ticket sales are now closed.