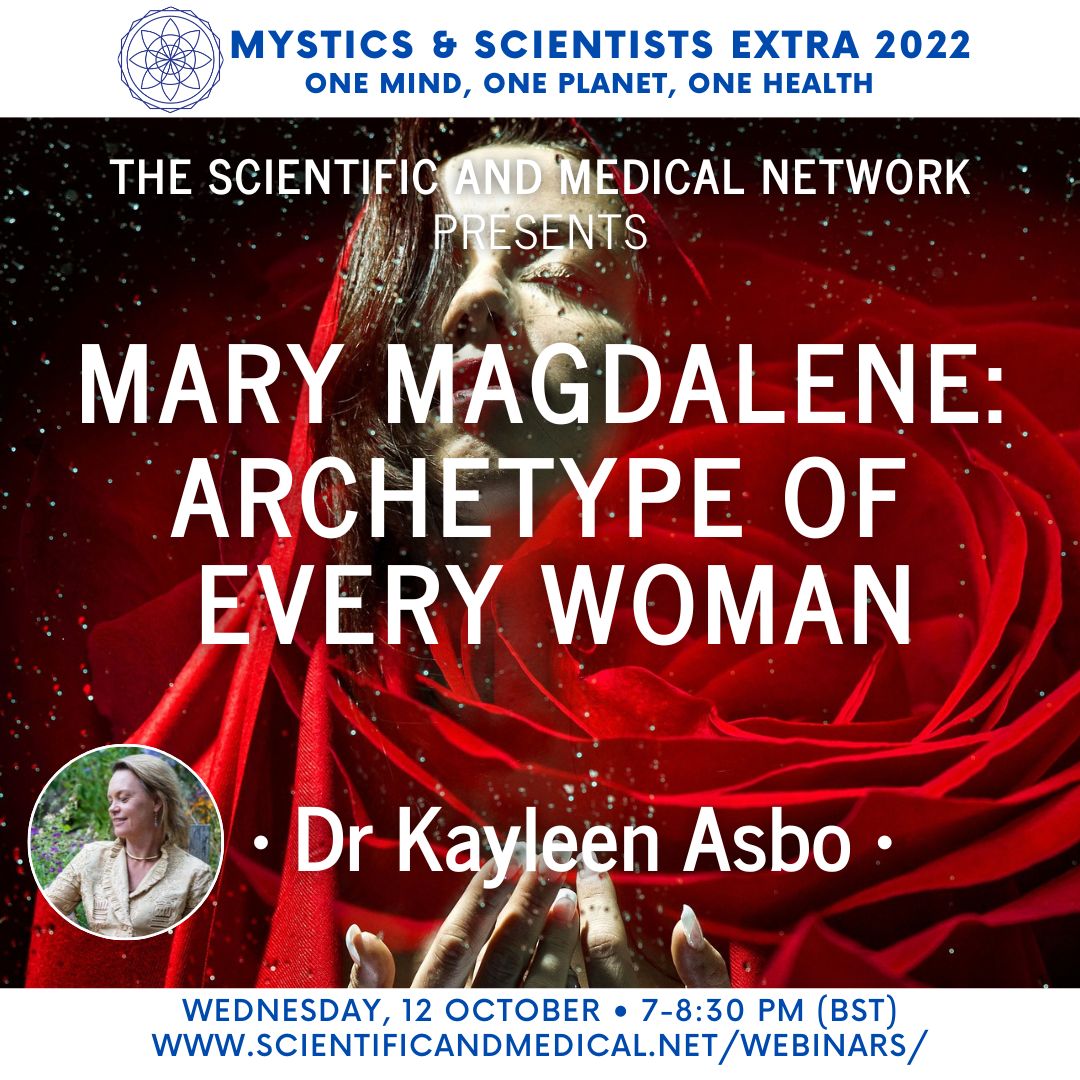 Dr Kayleen Asbo – Mary Magdalene: Archetype of Every Woman
---
How can we learn to see through the eyes of Mary Magdalene?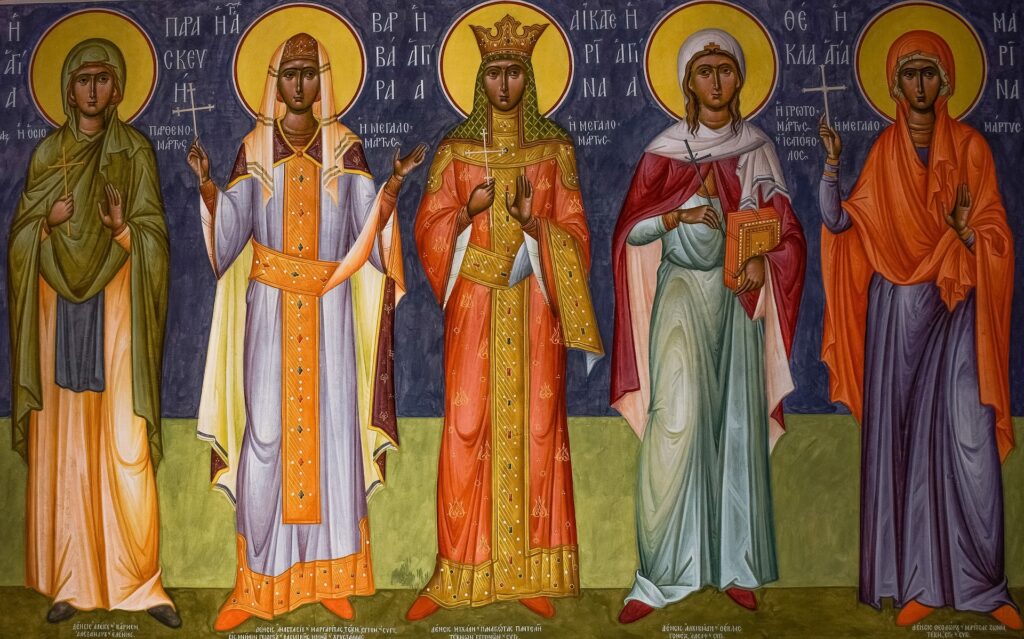 Mary Magdalene is now being rediscovered and she has much to say to people of all faiths (and none) in our tumultuous times. As an archetype of wholeness who was "fully human", she has a great deal to offer us as a model of developing our capacity to remain present for suffering and grief but also to embrace new possibilities of life with courage and joy. In this multimedia presentation that will weave together textual scholarship with centuries of art and music, Dr. Kayleen Asbo will explore how Mary Magdalene is re-emerging as an alchemical beacon of hope and inspiration who reconciles opposites and invites us to awaken to inner wisdom.
The Bible tells us that Jesus was anointed and prepared for his death by a woman. He is accompanied every step of the way on his journey to the cross by Mary Magdalene as she leads a community of other women of courage who remain steadfast in compassion until his dying breath. While the male disciples have fled and hidden, Mary Magdalene cradles his broken body in her arms when he is taken down from the cross. She arrives on Easter to anoint his body at the tomb. She is the first to witness the Resurrection — where she is commissioned by Jesus himself to go and preach a message of hope to the other disciples. She becomes the Teacher of Teachers, the Apostle to the Apostles, the First Witness – indeed, the First Christian.
How might it change your life to imagine standing steadfast in courage and compassion as you witness the suffering of the world but find the courage and conviction to share your heart's truth and affirm that joy is still possible? This is the Magdalene pathway that mystics across the centuries, from Julian of Norwich to St Francis of Assisi, Teresa of Avila and Therese of Lisieux have followed in their own inner awakening.
•
About the speaker:

Kayleen Asbo PhD is a passionate scholar: a cultural historian, musician, writer and teacher who weaves myth, music, psychology, history and art with experiential learning.  She is a past faculty member of the Pacifica Graduate Institute and the San Francisco Conservatory of Music. Her classes on a wide array of topics ranging from Depth Psychology to Dante to the History of Classical Music have been hailed as "inspirational", "fascinating and compelling", "transformational" and "truly life changing". Her favourite description came from an event producer who introduced her as a cross between Joseph Campbell, Leonard Bernstein and Wonder Woman.
 Educated at Smith College, Mills College, the San Francisco Conservatory, Pacifica Graduate Institute and the University of California, Kayleen wrote her Ph.D  dissertation on Passion and Paradox: The Myths of Mary Magdalene in Music, Art and Culture.  Kayleen also holds three master's degrees: one each in music (piano performance), mythology and psychology. Kayleen has been a guest presenter and lecturer on the intersection of history, mythology, psychology and the arts at Oxford University in England, the Assisi Institute of Depth Psychology Conference in Italy, the Houston Jung Institute, Chartres Cathedral in France, the Cambridge Jung Institute, Grace Cathedral and the Graduate Theological Union in Berkeley.  In Pre-Covid times, Kayleen was a pre-concert lecturer for the San Francisco Opera and the music historian in residence for the Santa Rosa Symphony. and has offered spiritual retreats and pilgrimages around the world.  As the founder and Creative Director for Mythica, Kayleen now offers Online Salons of Music and Art, workshops on the intersection of Myth and Jungian Psychology and Virtual Pilgrimages to sacred sites in Europe every month.
"Kayleen Asbo is a force of nature. She doesn't just entertain and educate: she actually inspires." – Alan Silow, President of the Santa Rosa Symphony
Find out more at: https://www.kayleenasbo.com/.
---
TICKETS
Please note: This event is included in the Season Ticket.
All bookings will receive a link to view the RECORDING.
The event is over and ticket sales are now closed.
Speaker
Kayleen Asbo

Writer, Composer, Workshop and Pilgrimage Leader

Kayleen Asbo, PhD holds advanced degrees in three fields: Mythological Studies, Depth Psychology and Music. A Writer, Composer, Workshop and Pilgrimage Leader who integrates contemplative spirituality with the arts, Kayleen has brought her passion for Dante to colleges, seminaries, churches and performing arts organizations, including musical programs for Humanities West and the Numina Center for the Arts and "Undaunting Dante", a course she taught at the University of California, Berkeley and Dominican University.

Kayleeen writes: "As we mark the 700th anniversary of Dante Alighieri's death, we turn to The Divine Comedy as a universal map of the human journey towards wholeness, healing and harmony through attunement with the celestial realms of wisdom in a multi-dimensional presentation that will weave together art, music and storytelling."