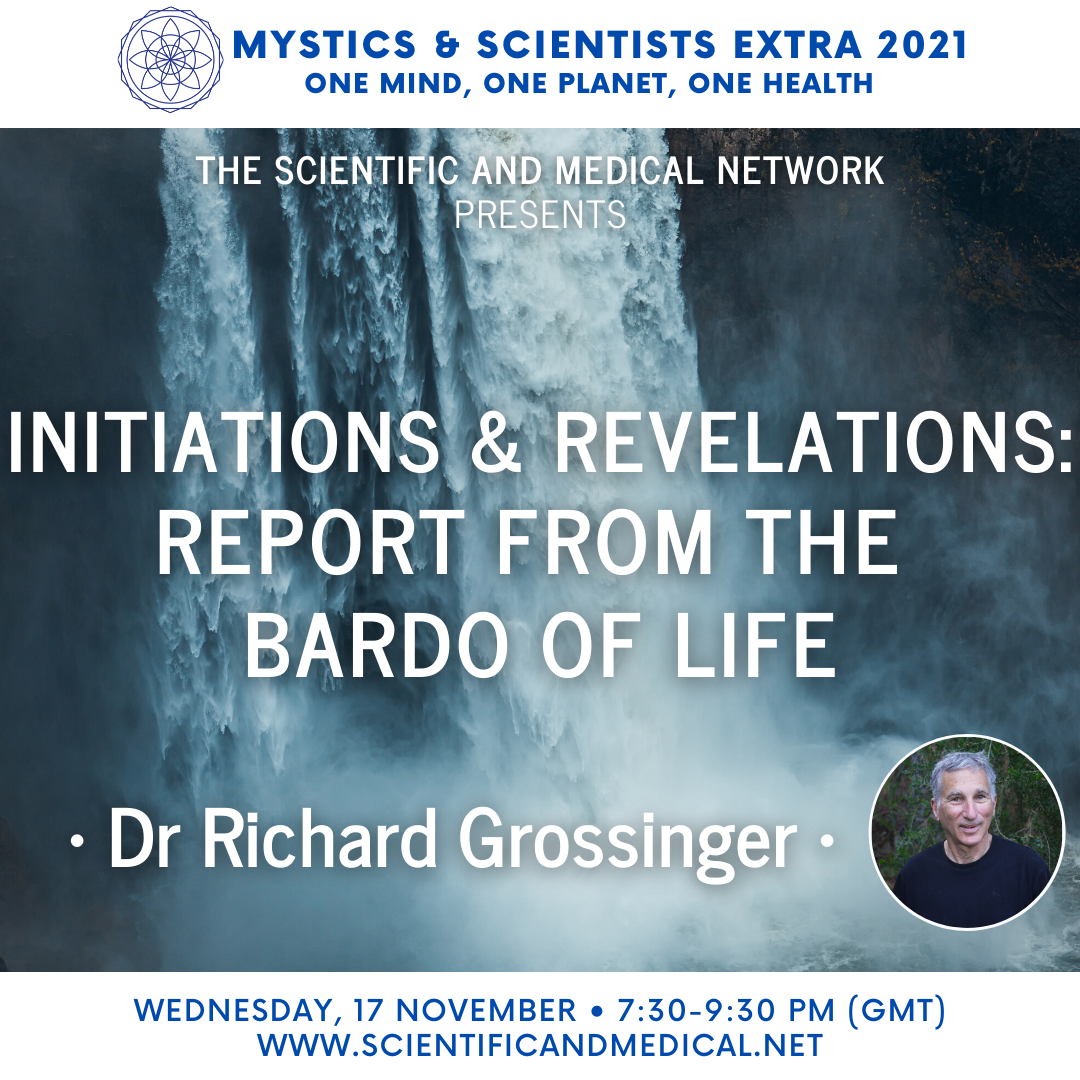 Dr Richard Grossinger – Initiations and Revelations: Report from the Bardo of Life
---
How do we dance with the Universe?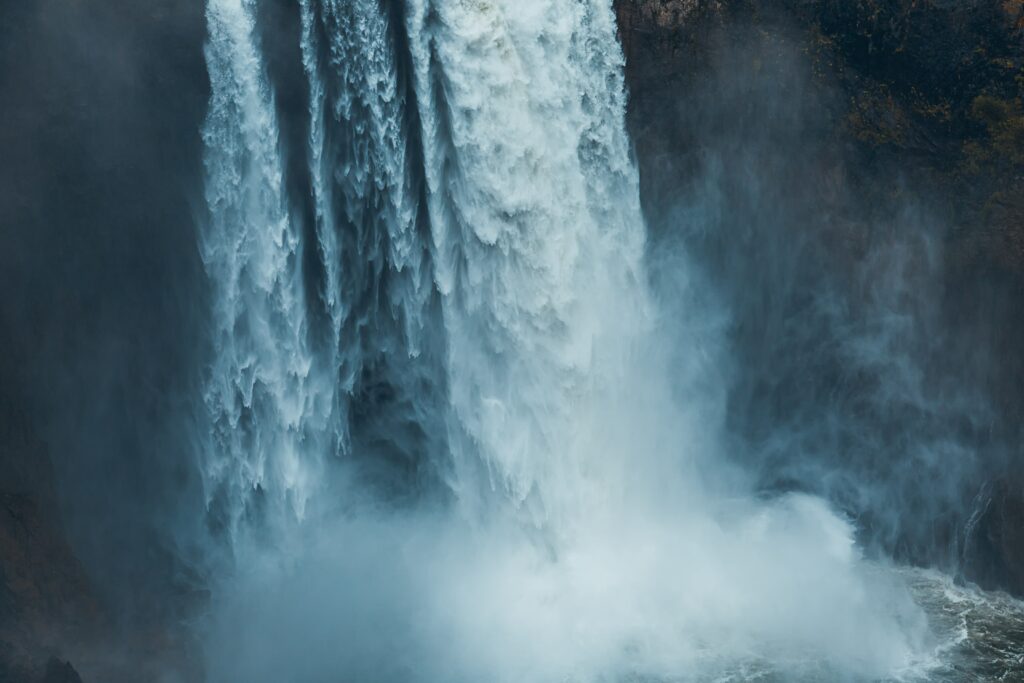 Dr Richard Grossinger says: "Years ago, a Jungian friend told me, "You come off as intellect function, but you're sensation function." For me that means nothing too intense or psychogenic, just the ongoing intelligence of raw phenomena and information.
In my talk, I will describe my key initiations and revelations and what I imagine I have contributed to the cosmic hive or group soul during my journey here. I distinguish initiations as inductions into lodges like psychiatry, literature, marriage, Berkeley counterculture, craniosacral therapy, etc., and revelations to be uncategorizable moments, outside of any system, when both I and the universe changed.
My main trainings have been psychotherapy and dream interpretation (starting at age eight), tarot (age sixteen), Jung (twenty), t'ai chi ch'uan (twenty-eight), Reichian bioenergetics (thirty), craniosacral therapy (forty-four), and psychic attunement (sixty-four). At some level of seriousness, I have sat Zen and Vipassana and studied homeopathic repertorizing, astrology, shiatsu, rebirthing, herbs, aromatherapy, flower essences, contact improv, Continuum, yoga, chi gung, somatic experiencing, family constellations, and crystal communication.  
My assessment of my life is that my greatest achievement is surviving the madness that led all of my blood relatives in my natal family—mother, half-brother, and half-sister—to commit suicide between ages of 55 and 64. The madness was also my teacher. My second main achievement is a 56-year-long marriage with a complicated partner, Lindy Hough. I consider my third to be helping to raise two wise kids: a son (Robin) who is an environmental biologist and historical geographer designing systems for urban resilience under climate change, and a daughter (Miranda July), a multimedia artist and director."
•
About the speaker: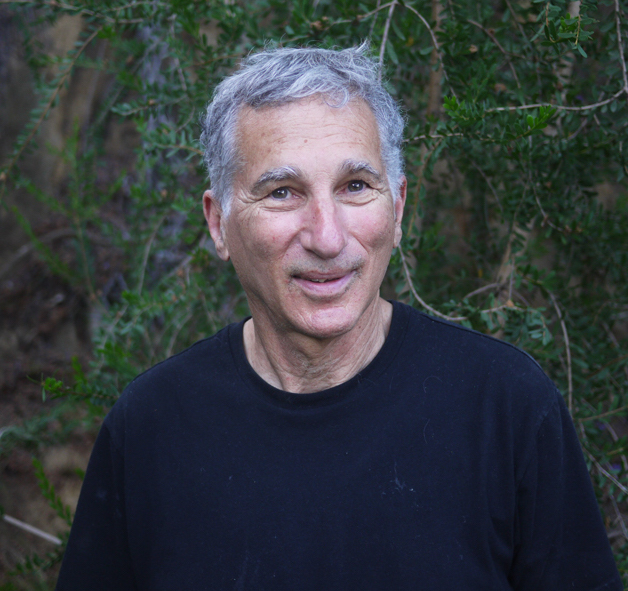 I was born and raised in New York City. After college, graduate school, and fieldwork, I taught at the University of Maine in Portland for two years and Goddard College for five years. We moved from Vermont to California in 1977, age thirty-three, with no jobs and two young kids and, after that, I earned a living by writing and publishing books.
I founded a publishing company with my wife Lindy Hough. It began as the journal Io in college in 1965 and grew into North Atlantic Books ten years later. Under my outreach and what seemed like supernal guidance, I published around a thousand books over fifty-five years, opening new ground around somatics, internal martial arts, and the ineffable intersection of the occult, anthropology, and science.
My writing, as I noted, is a mix of literary, anthropological, and esoteric currents, which, Reality Sandwich founder Ken Jordan once told me, assures me of no audience at all. My forty-plus published books began with teen riffs leading to Solar Journal: Oecological Sections, published in 1970, and proceeded through titles like Spaces Wild and Tame, Book of the Earth and Sky, The Long Body of the Dream, and The Slag of Creation up to 1975, when I changed genres from experimental prose to expository narrative; that is, from pure dowsing to topic-driven matrices.
My forthcoming book, Dreamtimes and Thoughtforms, directly follows Bottoming Out the Universe: Why There is Something Rather Than Nothing, which itself follows three volumes of Dark Pool of Light: Reality and Consciousness, the first volume on the neuroscience and ontology of consciousness, the second on consciousness is psychic and psychospiritual ranges, and the third on the crisis and future of consciousness. Those four books—2010 to 2020—rest on my 1977 to 2003 series: Planet Medicine (Origins and Modalities volumes); The Night Sky: Soul and Cosmos; Embryogenesis: Species, Gender, and Identity; and Embryos, Galaxies, and Sentient Beings: How the Universe Makes Life.
In 2020, I was cancel-cultured from my own press in an "identity politics" coup and hired by Inner Traditions to develop my own imprint. Since then, I have been the curator of Sacred Planet Books there.
---
TICKETS
Note: all bookings will receive a link to view the RECORDING
The event is over and ticket sales are now closed.
Speaker
Richard Grossinger

Writer, Publisher

Richard says: "I was born and raised in New York City. After college, graduate school, and fieldwork, I taught at the University of Maine in Portland for two years and Goddard College for five years. We moved from Vermont to California in 1977, age thirty-three, with no jobs and two young kids and, after that, I earned a living by writing and publishing books.

I founded a publishing company with my wife Lindy Hough. It began as the journal Io in college in 1965 and grew into North Atlantic Books ten years later. Under my outreach and what seemed like supernal guidance, I published around a thousand books over fifty-five years, opening new ground around somatics, internal martial arts, and the ineffable intersection of the occult, anthropology, and science.

My writing, as I noted, is a mix of literary, anthropological, and esoteric currents, which, Reality Sandwich founder Ken Jordan once told me, assures me of no audience at all. My forty-plus published books began with teen riffs leading to Solar Journal: Oecological Sections, published in 1970, and proceeded through titles like Spaces Wild and Tame, Book of the Earth and Sky, The Long Body of the Dream, and The Slag of Creation up to 1975, when I changed genres from experimental prose to expository narrative; that is, from pure dowsing to topic-driven matrices.

My forthcoming book, Dreamtimes and Thoughtforms, directly follows Bottoming Out the Universe: Why There is Something Rather Than Nothing, which itself follows three volumes of Dark Pool of Light: Reality and Consciousness, the first volume on the neuroscience and ontology of consciousness, the second on consciousness is psychic and psychospiritual ranges, and the third on the crisis and future of consciousness. Those four books—2010 to 2020—rest on my 1977 to 2003 series: Planet Medicine (Origins and Modalities volumes); The Night Sky: Soul and Cosmos; Embryogenesis: Species, Gender, and Identity; and Embryos, Galaxies, and Sentient Beings: How the Universe Makes Life.

In 2020, I was cancel-cultured from my own press in an "identity politics" coup and hired by Inner Traditions to develop my own imprint. Since then, I have been the curator of Sacred Planet Books there."