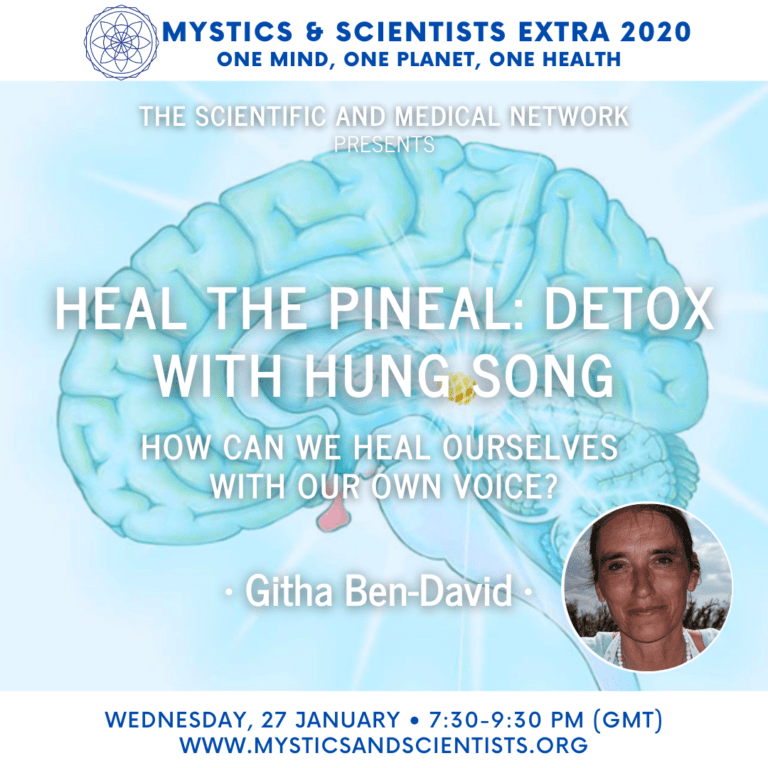 Githa Ben-David – Heal the Pineal: Detox with Hung Song
How can we heal ourselves with our own voice? 
Come and j

oin Danish vocal sound therapist and composer

 

Githa

 Ben-David

 for an experiential evening

 

to discover

 how you can 'decalcify' your Pineal Gland with your own voice.

 
The Pineal Gland is crucial for balancing our hormonal system,  optimising our body's natural immune and detox system, obtaining perfect sleep and much more.
It influences all aspects of life, because the Pineal Gland excretes melatonin, which governs the Circadian Rhythm of the body. 
This  vocal healing method is based on Githa's 33 years of experience working with "The Note from Heaven" and on  "Hung Song" – which is effectively a ground–breaking new, free medicine. 
Githa will also share some great news about a new international project combining Spirituality and Science for the benefit of Earth. 
Speaker
Githa Ben-David

Githa Ben-David author, vocal sound therapist and composer was born in Juelsminde, Denmark, in 1961, into an Atheist family from a Protestant background. From 1985-1993 Githa trained at the Royal Danish Music Conservatory in Copenhagen and went to India six times to study classical Khyal singing with Mangala Tiwari. Githa lived in Israel from 1994-1998 working as a musician, therapist and composer. Today she lives in Denmark with her two sons and her husband Lars Muhl (author of The Law of Light and The O Manuscript). She is the head of International Education in Vocal Sound Therapy. Her book Heal the Pineal was published in 2020.