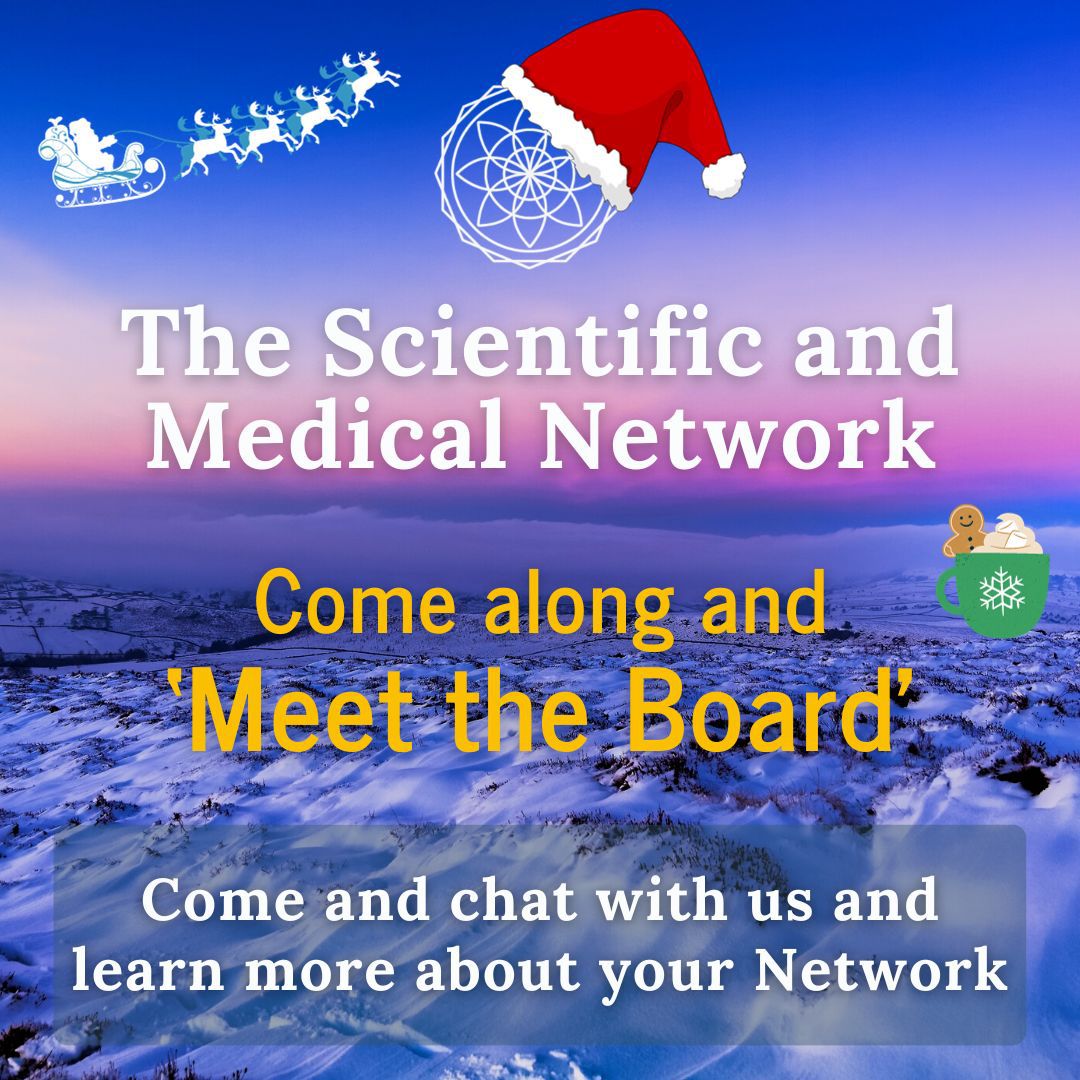 Meet the Board – December 2023
---
We are delighted to invite you to a 'Meet the Board' session chaired by our President, Prof Bernard Carr.
This will be an opportunity for the new Co-Chairs of the Network, Paul Kieniewicz and Dr Vasileios Basios to share their collaborative vision going forward and to hear your views and suggestions. We will also celebrate our achievements over our Golden Jubilee Year when we were able to hold an in-person Annual Gathering for the first time since 2019.
We very much look forward to seeing you online during the Festive Season.
Friday 22nd December, 6-7:30 pm (UK, GMT).
Please join using this Zoom link:
https://us02web.zoom.us/j/84794895246?pwd=allxNXgyQVNjRXd4Q0ZuSVZhWTVldz09
Meeting ID: 847 9489 5246
Passcode: greetings
Speakers
Bernard Carr

Emeritus Professor, SMN President

Prof Bernard Carr is Emeritus Professor of Mathematics and Astronomy at Queen Mary University of London. For his PhD, he studied the first second of the universe with Stephen Hawking at Cambridge University and Caltech. His professional area of research is cosmology and astrophysics and includes such topics as the early universe, black holes, dark matter, and the anthropic principle. He is a former chairman and current President of the Scientific and Medical Network and a former President of the Society for Psychical Research.

Paul Kieniewicz

Vice-Chairman of the SMN

Paul Kieniewicz was born in Scotland, and holds degrees in Astronomy and Geophysics. He is Vice-Chairman of the Scientific and Medical Network. More recently he lives in Poland, where he lectures and writes on Gnosticism, translating Gnostic texts into Polish. He is the author of science fiction novels, Immortality Machine and Gaia's Children, and co-author (With Andrew Glazewski) of Harmony of the Universe and The Cosmic View.

Vasileios Basios

Physicist, Senior researcher

Dr Vasileios Basios is a physicist, conducting interdisciplinary research on the foundations of complexity science and nonlinear systems, self-organization and complex matter. During his formative years, he was tutored by Ilya Prigogine (Nobel Laureate) at the Solvay Institutes in ULB and by Emilios Bouratinos on meditation and philosophy. He is interested in the complex interface between action and information and the history of ideas in science and their role in the transformation of science beyond the prevailing naïve materialistic reductionistic world-view. With others from PEAR Lab, he initiated the Mind-Matter-Mapping Project and has since published essays for ICRL where he now serves as a Trustee. He is a member of the Board of the Scientific and Medical Network and the Steering Team of the Galileo Commission.