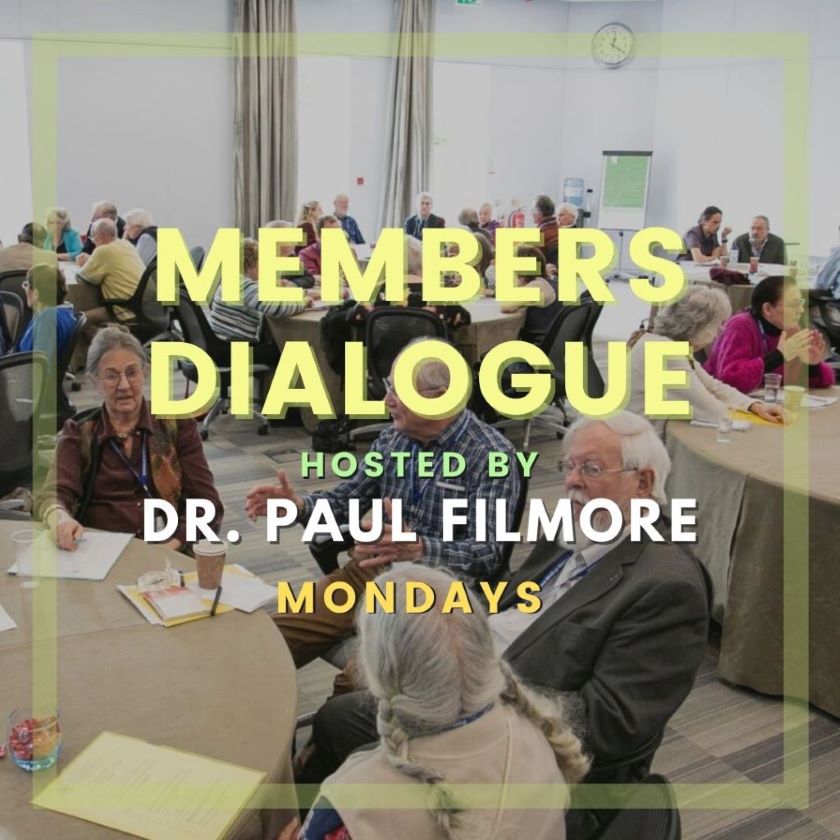 MEMBERS' DIALOGUE
YOU ARE WARMLY INVITED TO JOIN DR. PAUL FILMORE FOR ANOTHER ENGAGING DISCUSSION IN HIS ONGOING SERIES OF MEMBERS' DIALOGUES.
These one and a half hour sessions will be run by Paul Filmore (Chair of the SMN) and feature an unstructured (but lightly moderated by Paul) discussion focused around a different key idea or concept each week. The underlying theme of the first ten-week cycle will be how we as members are responding to the pandemic.
Please note that these sessions are not therapy sessions or based around the 'sage on the stage', but aim to foster and utilise the diversity of thought, wisdom and openness that Network members have in profusion.
WE INVITE YOU TO JOIN US TO HELP HEAL OUR FRACTURED CULTURE BY CO-CREATING NEW PARADIGMS TO BRING TRUTH, BEAUTY, HEALTH AND WELL-BEING INTO HARMONY.