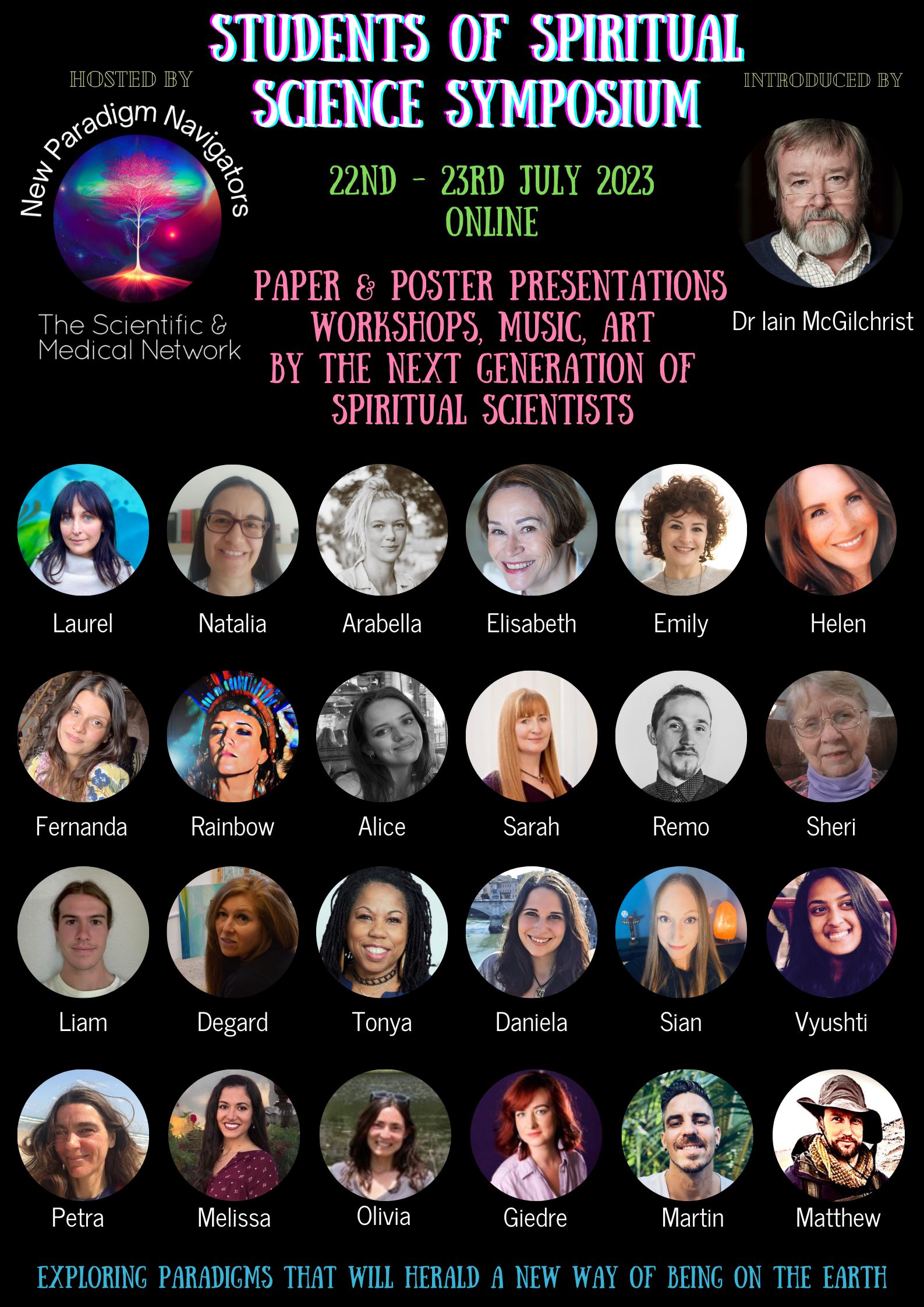 Students of Spiritual Science Symposium 2023
This is an online event that will take place on July 22nd & 23rd, 2023. Attendance is open to our undergraduate, postgraduate, next generation members, general members of the SMN, and all people who care about the world we are manifesting for future generations.
The conference will comprise of academic paper presentations and panel discussions, e-posters, workshops and experiential practices, and creative offerings of music, poetry, art, etc..
The wide range of offerings available during this symposium aims to reflect the many ways that science and spirituality can come together in harmonious and inspirational ways. Specifically, we aim to show how similar insights can be reached through different avenues of exploration that honour spiritual, scientific and artistic enterprises. In this sense, we may pair papers/posters with related art/music/poetry pieces to demonstrate how both creative and academic insights are integral to complete knowledge.