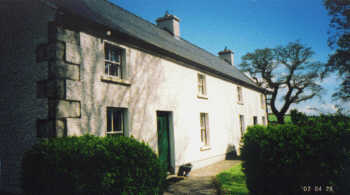 One of the books reviewed by David Lorimer in the Autumn 2015 edition of the Network Review (page 69) is Common Sense by Tom Butler. Tom will give a talk about his book and afterwards we will have a walk and picnic in the nature sanctuary at Ballin Temple. Those members who join us are requested to bring a food item to share. Tom has kindly offered to provide tea.Here is the link to learn more or to buy the book: http://www.astraea.net/shop/  Ballin Temple Nature Sanctuary and Club This private nature sanctuary, which also serves as a retreat, is predominantly based in the ancient woodlands of Ballin Temple estate along the banks of the River Slaney.
The woodland is part natural growth, part coppiced and part pleasure garden. The woodland gardens were designed in the 1800s and planted with rhododendron and blue bells. It is home to wild life including deer, hare, rabbit, badger, fox, squirrel, otter, woodpecker, swan, heron, salmon and trout.
There is also an organic garden with fruit, vegetables and laying poultry.
Some buildings from the estate remain including reburbished stone cottages and the garden cottage. The ruin of the old forge still exhibits a wheel stone.
See www.ballintemple.com. For location see here
Directions From DublinTake the N7, then the N9 to Carlow. Take second Carlow exit to N80 in the direction of Rosslare. After about 10km on entering Ballon turn left opposite Nolan's Texaco. After 3km cross bang-up cross (carefully). After 3km on entering Ardattin turn right on to farm lane. After 3km turn right at sign for Ballin Temple Nature Club.
As a last resort these are Tom's phone numbers:
+ 353 (0)86 817 9238 
+353(0)59 647 7033