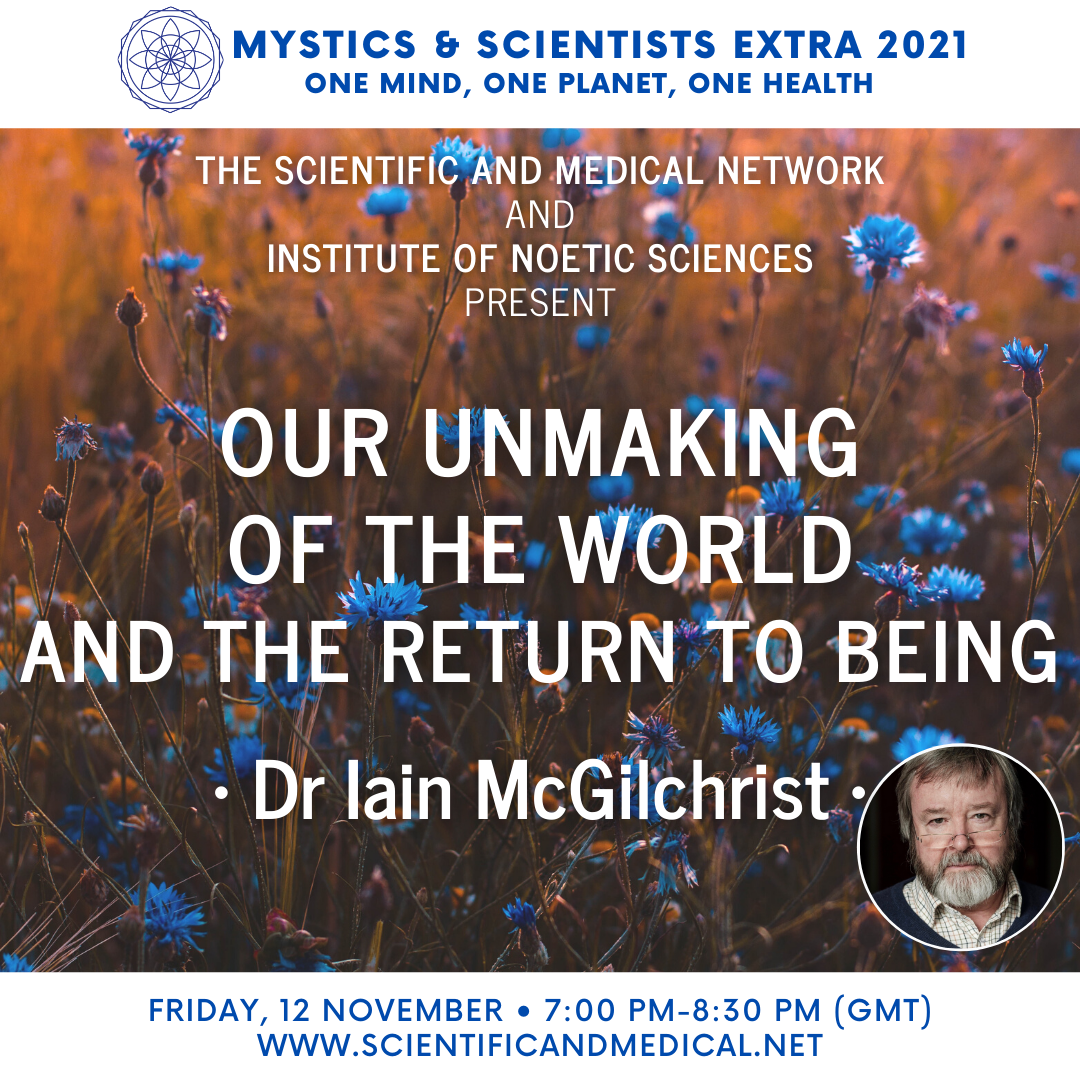 Dr Iain McGilchrist – Our Unmaking of the World. And the Return to Being
---
How did we unmake and how can we remake the world?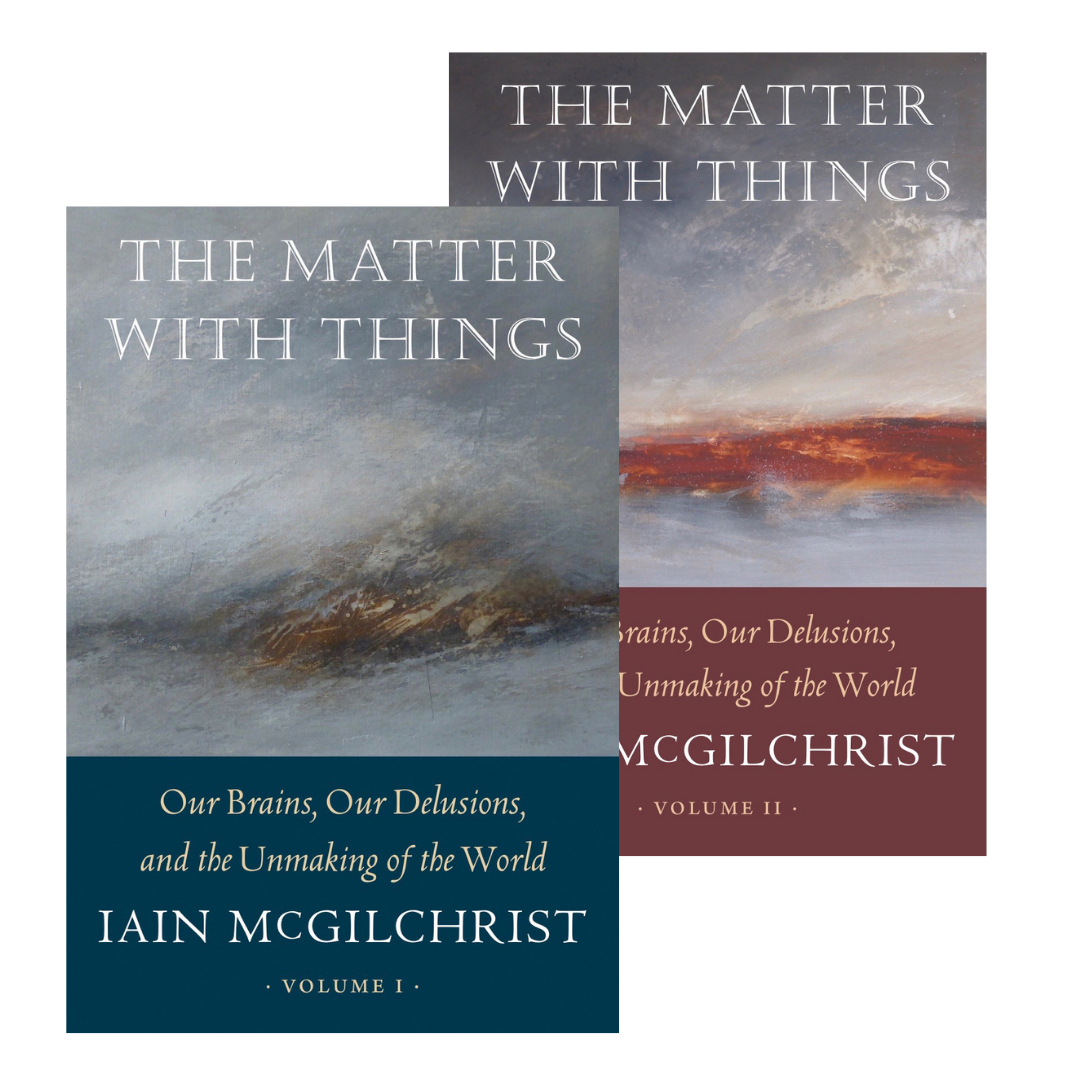 A unique opportunity for you to tune in to one of the greatest minds of our time as he launches his two-volume magnum opus, The Matter with Things. Iain asks:
Is the world essentially inert and mechanical – nothing but a collection of things for us to use?

Are we ourselves nothing but the playthings of chance, embroiled in a war of all against all?

Why, indeed, are we engaged in destroying everything that is valuable to us?
In this landmark new book, Iain McGilchrist addresses some of the oldest and hardest questions humanity faces – ones that, however, have a practical urgency for all of us today. Who are we? What is the world? How can we understand consciousness, matter, space and time? Is the cosmos without purpose or value? Can we really neglect the sacred and divine?
In doing so, he argues that we have become enslaved to an account of things dominated by the brain's left hemisphere, one that blinds us to an awe-inspiring reality that is all around us, had we but eyes to see it. He suggests that in order to understand ourselves and the world we need science and intuition, reason and imagination, not just one or two; that they are in any case far from being in conflict; and that the brain's right hemisphere plays the most important part in each. And he shows us how to recognise the 'signature' of the left hemisphere in our thinking, so as to avoid making decisions that bring disaster in their wake.
Following the paths of cutting-edge neurology, philosophy and physics, he reveals how each leads us toa similar vision of the world, one that is both profound and beautiful – and happens to be in line with the deepest traditions of human wisdom.
It is a vision that returns the world to life, and us to a better way of living in it: one we must embrace if we are to survive.
⦿ Please note:
-This is a donation-based event hosted in partnership with the Institute of Noetic Sciences.
-This event is
not

included in Season Tickets.
-Despite sharing similar content to the event held last Saturday 30th October, this is a separate, standalone event.
•
It's very simple: this is one of the most important books ever published. And, yes, I do mean ever. It is a thrilling exposition of the nature of reality, and a devastating repudiation of the strident, banal orthodoxy that says it is childish and disreputable to believe that the world is alive with wonder and mystery. For McGilchrist the universe is a constantly evolving symphony – a gradual unfolding of an epic story. We urgently need to attune our ears to this music – to re-enchant the world and ourselves, and to confound those who say that there is only noise. No one else could have written this book. McGilchrist's range is as vast as the subject – which is everything – demands. He is impeccably rigorous, fearlessly honest, and compellingly readable. Put everything else aside. Read this now to know what sort of creature you are and what sort of place you inhabit.
– Professor Charles Foster, Oxford University, author of Being a Human and Being a Beast 
If it were widely heeded, then perhaps, even at this late hour, our civilisation's merry march to a slow and brutal suicide might be halted. For this book is that most valuable of possible books: The Matter with Things is nothing less than a work of genius, diagnosing our dire predicament in full, and offering a way forward, instead.
 – Rupert Read, Professor of Philosophy, University of East Anglia; author of Wittgenstein's Liberatory Philosophy, This Civilisation is Finished and Parents for a Future.
Iain writes: This book doesn't just rehearse the argument of The Master and his Emissary, but builds on it to put forward a whole philosophy, addressing, and providing new answers to, the questions of what the world is and who we are – questions that I conceive to be absolutely central to our current plight.  If we can't see beyond the limitations of our contemporary reductionist mindset, we cannot survive; what's more we can't even argue that there is any point in our survival.  I believe it presents the most articulate, and I hope compelling, argument for an alternative philosophy of life that I know, and I dare to hope that it might become a classic work. 
•
About the speaker: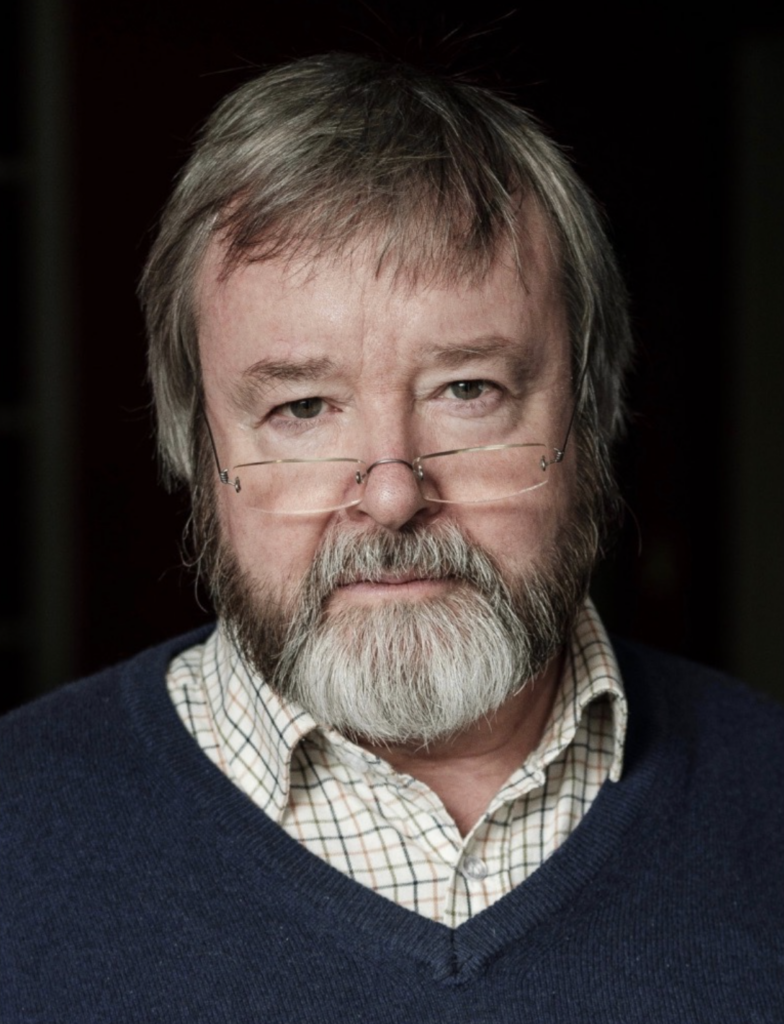 Dr Iain McGilchrist is a psychiatrist, philosopher and literary scholar. He is a Quondam Fellow of All Souls College, Oxford, a Fellow of the Royal College of Psychiatrists and of the Royal Society of Arts, as well as a former Clinical Director of the Bethlem Royal & Maudsley Hospital, London. His previous book, The Master and His Emissary: The Divided Brain and the Making of the Western World reached international recognition and acclaim and has marked him out as one of the greatest thinkers and philosophers of our time.
---
TICKETS
Please note
: After you register for your ticket you won't be sent a Zoom meeting link immediately. Rather you will be emailed a

registration link

, in which you will need to enter just your name and email one more time to get the Zoom meeting link directly from the Institute of Noetic Sciences (IONS).
Please always remember to check your spam or junk folder for these emails. 
This event is not included in Season Tickets.
All bookings will receive a link to view the RECORDING.
The event is over and ticket sales are now closed.
Speaker
Iain McGilchrist

Psychiatrist, Philosopher, Literary Scholar

Dr Iain McGilchrist is a psychiatrist, philosopher and literary scholar. He is a Quondam Fellow of All Souls College, Oxford, a Fellow of the Royal College of Psychiatrists and of the Royal Society of Arts, as well as a former Clinical Director of the Bethlem Royal & Maudsley Hospital, London. His previous book, The Master and His Emissary: The Divided Brain and the Making of the Western World reached international recognition and acclaim and has marked him out as one of the greatest thinkers and philosophers of our time.

His latest publication is the two-volume work, The Matter with Things which was published in November 2021 by Perspectiva Press. This is a sustained critique of reductive materialism, and concerns such questions as 'Who are we? What is the world? What is the nature of time and space? What do we mean by purpose, value and the divine? And how do we most reliably set about finding out?'