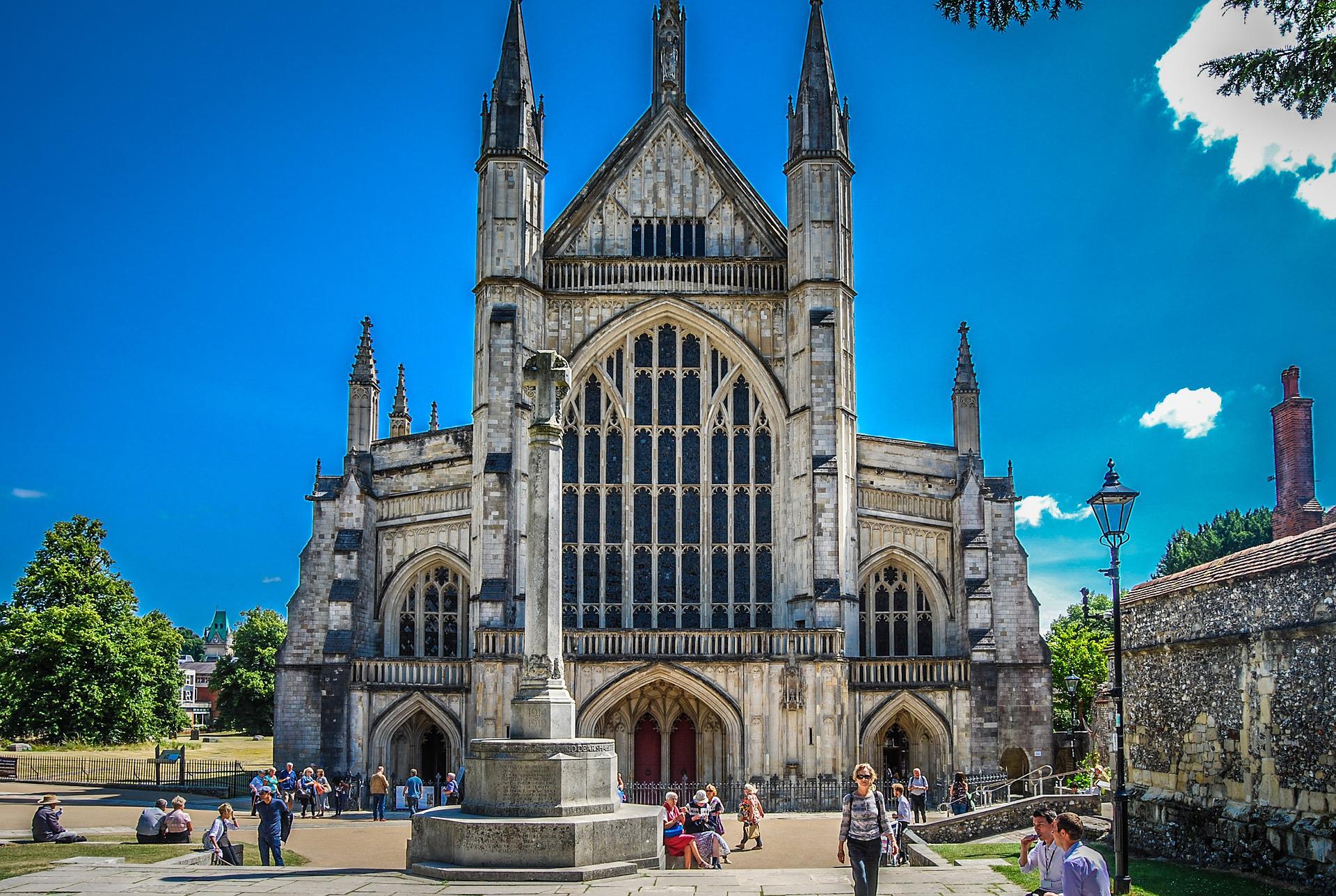 Winchester Cathedral Pilgrimage
---
An in-person event to follow the celebration of Rupert Sheldrake's 80th birthday

Please note: tickets must now close midnight Friday 17th June
We are delighted to offer you an informal opportunity to gather with other SMN Members by arranging a pilgrimage to Winchester Cathedral on Saturday July 9. You may know that Rupert Sheldrake is a patron of the British Pilgrimage Trust – hence this idea – although he personally will not be able to join us after our celebration of his 80th birthday the day before.
Those wishing to take part should catch the 10:35 from London Waterloo to Shawford, arriving at 11:53. You can also drive to Shawford and leave your car, recovering it later in the day – see below and make sure you arrive before 12! We will then walk back towards Winchester, possibly via St Catherine's Hill, a sacred site where there is a labyrinth and where we could have our lunch picnic, which you will need to bring with you along with some water. We will then walk to St Cross and visit the church before walking on to Winchester College, where we will have a tour at 3 PM. Choral evensong in the Cathedral takes place at 5:30 – this is another of Rupert's passions, and he is one of the people behind www.choralevensong.org. If the weather is good, we could stock up for another picnic in the Meadows for those who would like, and you can take a train back to London from Winchester, or to Shawford if you need to recover your car. The day will end at around 7 PM.
Please note:
–Tickets cost £10, and include a tour of Winchester College.
–Reservations close at Midnight on Friday 17th June, so please book your spot now if you are feeling called to attend what is bound to be a joyful and harmonious day together.
–This is a Members and Members' friends and family-only event. A ticket is required for the Winchester College tour.
•
Programme:
 Full joining details will be sent to all attendees one week before the event
12:00     Travel to Shawford and picnic lunch
14:00     St Cross visit
15:00     Winchester College tour
17:30-19:00     Winchester Cathedral Evensong and optional picnic
---
TICKETS
This is an in-person event.
(Tickets are now closed) 
The event is over and ticket sales are now closed.