Evolving Consciousness: Spiritual Experience in a Secular Age
Scientific and Medical Network
with
The Fetzer Institute
Evolving Consciousness:
Spiritual Experience in a Secular Age
SPEAKERS
Jules Cashford, Pippa Evans, Prof Simon Conway Morris FRS, Malcolm Guite, Prof Ursula King, Gary Lachman, David Lorimer, Prof Richard Tarnas, Dr Mark Vernon
Saturday 30th November 2019
Colet House, 151 Talgarth Road, London W14 9DA
The inability of individuals and society to perceive spiritual reality has, today, become critical. But could our crisis itself be significant? Might it be valuable, even necessary for the evolution of human consciousness?
In the twentieth century, thinkers including Karl Jaspers, Sri Aurobindo and Owen Barfield considered this possibility. They concluded that the experience of being human shifts fundamentally across cultural time. Understanding the nature of this change – particularly today in the centuries after the scientific revolution – is essential and can greatly illuminate our current spiritual task.
This day conference will address the evolution and meaning of human consciousness. It brings together leading twenty-first century exponents of this crucial dynamic and explores its fundamental role in personal and collective spiritual formation. The day will include ample time, too, for experiential reflection and joint discussion. We invite you to come and share your own insights.
PROGRAMME
9:30     Registration 
10-11am – Gary Lachman and Mark Vernon in conversation about Owen Barfield and the evolution of consciousness.
Coffee
11:30-1pm – Panel discussion with Prof Simon Conway Morris FRS, Prof Ursula King, Jules Cashford and Rev Malcolm Guite.
Lunch
2-2:30 pm improvisation exercises with Pippa Evans.
2:30-3:30 pm Themed round table discussions for all participants – evolution of consciousness in science, religion, personal formation, and society/culture.
3:30- 4 pm – Feedback and collation of discussions
Tea
4:30 – 5:45, Prof Richard Tarnas (Zoom): Is Humanity Undergoing a Rite of Passage? with concluding thoughts and comments from contributors.
The Fetzer Institute is a philanthropic organisation that works to build the spiritual foundation for a loving world. Founded and inspired by the American radio pioneer, philanthropist and spiritual seeker, John E. Fetzer, it encourages people to discover new ways of knowing our sacred world and explore our personal spiritual journeys as we work toward transformed communities and societies in which all people can flourish. For more information see fetzer.org/
SPEAKERS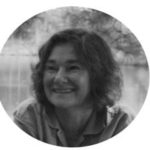 Jules Cashford has a background in Philosophy and Literature and was a Supervisor in Tragedy for Trinity College, Cambridge for some years before studying Mythology and training as a Jungian Analyst. Her books include The Moon: Symbol of Transformation, The Mysteries of Osiris, a translation of The Homeric Hymns, and, with Anne Baring, The Myth of the Goddess: Evolution of an Image. She has made two films on the Northern Renaissance painter Jan van Eyck.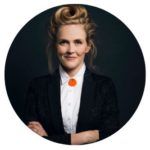 Pippa Evans is an award winning performer and facilitator who works most frequently with improvisation. Her wish to spread the word about improvisation comes from 11 years with Showstopper! The Improvised Musical, with whom she tours the world. Here she discovered how connected and alive she felt when working in the moment with her team. This led to her developing her course Improv Your Life, an exploration in getting more out of the day to day by being fully present and connected in the moment, with others. When she isn't improvising, Pippa can be found singing funny songs on Radio 4. Pippa lives in Stockwell, London with her husband, Calum and a fine collection of Ringo Starr records.
Prof Simon Conway-Morris FRS is emeritus professor of evolutionary palaeobiology in the Department of Earth Sciences at the University of Cambridge. He is a fellow (and wine steward) of St John's College, Cambridge and a Fellow of the Royal Society. He is best known for his work on the Cambrian explosion, which was addressed in Stephen Jay Gould's book, Wonderful Life, and more recently for his work on evolutionary convergence. He is the author of numerous articles published in prestigious journals such as Nature, Science and Cell. His books include The Crucible of Creation: The Burgess Shale and the Rise of Animals; Life's Solution: Inevitable Humans in a Lonely Universe; and The Runes of Evolution: How the Universe became Self-Aware.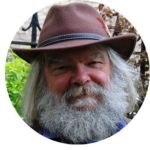 Malcolm Guite is a poet and priest. He is Chaplain and Supernumerary Fellow of Girton College, Cambridge. He lectures widely in England and North America on Theology and Literature and has published books of poetry, theology, and literary criticism and has worked as a librettist. His books include Mariner: A Voyage with Samuel Taylor Coleridge, and, Faith, Hope and Poetry: Theology and the Poetic Imagination, and his many of his talks, including on Owen Barfield and the Inklings, can be found online. He is also part of the rock band Mystery Train, regularly performing gigs at Grantchester, Cambridge and other places around Cambridgeshire.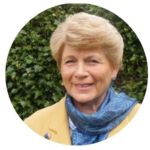 Ursula King STL (Paris), MA (Delhi) PhD (London), is Professor Emerita of Theology and Religious Studies and Senior Research Fellow at the Institute for Advanced Studies, University of Bristol, England. Educated in Germany, France, India, and England, she has lectured all over the world, including India, China, Japan, South Korea and South Africa. She has published widely on gender issues in religions, modern Hinduism, interfaith dialogue, spirituality, and on Pierre Teilhard de Chardin, especially his biography Spirit of Fire and his selected spiritual writings in the Orbis Books' Modern Spiritual Masters Series. She has held several visiting chairs in the USA and Norway, and been awarded honorary doctorates by the universities of Edinburgh, Oslo, and Dayton, Ohio.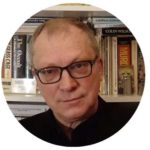 Gary Lachman is the author of many books on the links between consciousness, culture, and the western esoteric tradition, including Dark Star Rising: Magick and Power in the Age of Trump, Lost Knowledge of the Imagination, and A Secret History of Consciousness. He writes for several journals in the UK, US, and Europe, lectures widely. and his work has been translated into several languages. In a former life he was a founding member of the pop group Blondie and in 2006 was inducted into the Rock and Roll Hall of Fame. His website can be reached at https://garylachman.co.uk/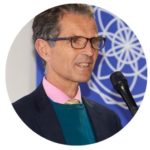 David Lorimer is Programme Director of the Scientific and Medical Network, editor of Paradigm Explorer and Chair of the Galileo Commission. He is editor of The Spirit of Science, Thinking Beyond the Brain, Science, Consciousness and Ultimate Reality and co-editor of A New Renaissance.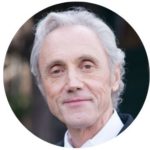 Prof Richard Tarnas is a professor of philosophy and cultural history at the California Institute of Integral Studies in San Francisco, where he founded the graduate programme in Philosophy, Cosmology, and Consciousness. He teaches courses in the history of ideas, archetypal studies, depth psychology, and religious evolution. He was formerly the director of programs and education at Esalen Institute in Big Sur, California. He is the author of The Passion of the Western Mind, a history of the Western world view from the ancient Greek to the postmodern widely used in universities. His second book, Cosmos and Psyche: Intimations of a New World View, received the Book of the Year Prize from the Scientific and Medical Network, and is the basis for the upcoming documentary film Changing of the Gods. He is a past president of the International Transpersonal Association and served on the Board of Governors for the C. G. Jung Institute of San Francisco.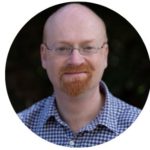 Mark Vernon is a writer and psychotherapist, contributing to and presenting programmes on the radio, as well as writing for the national and religious press, and online publications. He also podcasts, in particular The Sheldrake-Vernon Dialogues with Rupert Sheldrake, gives talks and leads workshops. He has a PhD in ancient Greek philosophy, and other degrees in physics and in theology, having studied at Durham, Oxford and Warwick universities. He is the author of several books, including his latest, out this year: A Secret History of Christianity: Jesus, the Last Inkling and the Evolution of Consciousness (John Hunt Publishing). He used to be an Anglican priest and lives in London, UK. For more information see www.markvernon.com.
—
All bookings include coffee, lunch, & tea
CANCELLATIONS
A fee of £10 will be retained. No refunds after 25th November