Gary Lachman – Dark Star Rising: Magick and Power in the Age of Trump.
Did positive thinking and mental science help put Donald Trump in the White House?
Are there any other hidden powers of the mind and thought at work in today's world politics?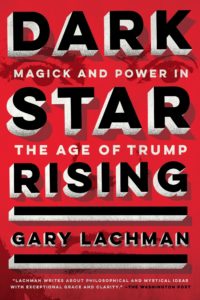 In Dark Star Rising: Magick and Power in the Age of Trump, historian and cultural critic Gary Lachman takes a close look at the various magical and esoteric ideas that are impacting political events across the globe.
From New Thought and Chaos Magick to the far-right esotericism of Julius Evola and the Traditionalists, Lachman follows a trail of mystic clues that involve, among others, Norman Vincent Peale, Pepe the Frog, the Alt-Right, meme magic, and Vladimir Putin and his postmodern Rasputin.
Come take a drop down the rabbit hole of occult politics in the twenty-first century and find out the post-truths and alternative facts surrounding the 45th President of the United States.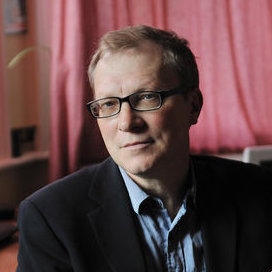 GARY LACHMAN is the author of twenty-two books on consciousness, culture, and the western esoteric tradition including Lost Knowledge of the Imagination, The Secret Teachers of the Western World, The Quest for Hermes Trimegistus, and Turn Off Your Mind: The Mystic Sixties and the Dark Side of the Age of Aquarius.
He writes for several journals in the US, UK and Europe, his work has been translated into more than a dozen languages, and he lectures around the world.
In a former life Lachman was a founding member of the pop group Blondie and in 2006 he was inducted into the Rock and Roll Hall of Fame. He can be reached at www.garylachman.co.uk
Dark Star Rising: Magick and Power in the Age of Trump was a Zoom presentation, hosted by Claudia Nielsen, as part of an ongoing series of SMN London group talks, which were previously held as live events in Hampstead, London.
***RECORDING NOW AVAILABLE TO VIEW ONLINE*** 
Thank you to all those who purchased live tickets to this event. The event is now over but we have a HQ YouTube video that is now available to purchase access to, for anyone who missed this. Chose a ticket level below and then we will send you a private link to view it online. (All live participants will automatically receive the recording link).