The Schweitzer Institute Conference, 2016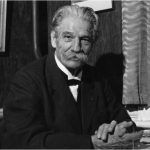 On 24th September 2016, in association with the Scientific & Medical Network, the Albert Schweitzer Institute (UK) will be hosting a conference at Cambridge University. This is the first of a series of annual conferences which will be held at different universities each year to raise awareness of Dr Schweitzer's life and thought.
The Schweitzer Institute university conferences will create a forum to stimulate high-quality research on issues relating to Dr Schweitzer's teachings and philosophy. The discourses will be published on the Institute's website as a resource for students and academics.
During the morning session, specialists will provide academic analyses of Dr Schweitzer's life and thought. In the afternoon session, more general talks and discussions will take place.
Programme
9.00 on Registration at the Lightfoot Room, Old Divinity School, St Johns St, CB2 1TW,
Coffee and tea will be served
9.45 Professor Christopher Rowland:
'Why Albert Schweitzer's writing is crucial for New Testament studies'
10.45 Dr James Carleton Paget:
'Why bother with Albert Schweitzer?'
11.45 Break
12.00 Dr Toby Young:
'Mirroring the Human: Albert Schweitzer and Digital Creativity Networks'
1.00 Lunch break
2.00 Vreni Mark:
'Personal recollections of Dr Albert Schweitzer and life in his hospital at Lambaréné'
3.00 Percy Mark:
'Our need of the guiding principle of Reverence for Life'
4.00 Break
4.20 Rt Hon Norman Baker:
'What can the government do to introduce a more compassionate approach to animal welfare?'
5.20 Video: the Schweitzer Institute in 2016, followed by an open discussion
6.00 Walk from conference venue to Magdalene College chapel, Magdalene St,
CB3 0AG (5-10 mins on foot)
6.30 Bach organ recital at Magdalene College by Polina Sosnina
7.00 Ends
Booking
Tickets £10 each (which includes tea and coffee), or £15 with a vegetarian sandwich lunch.
To register, visit https://www.eventbrite.co.uk/e/the-schweitzer-institute-conference-2016-tickets-24491214883, or email [email protected].
For further information, please visit our website: www.iseps.org.uk