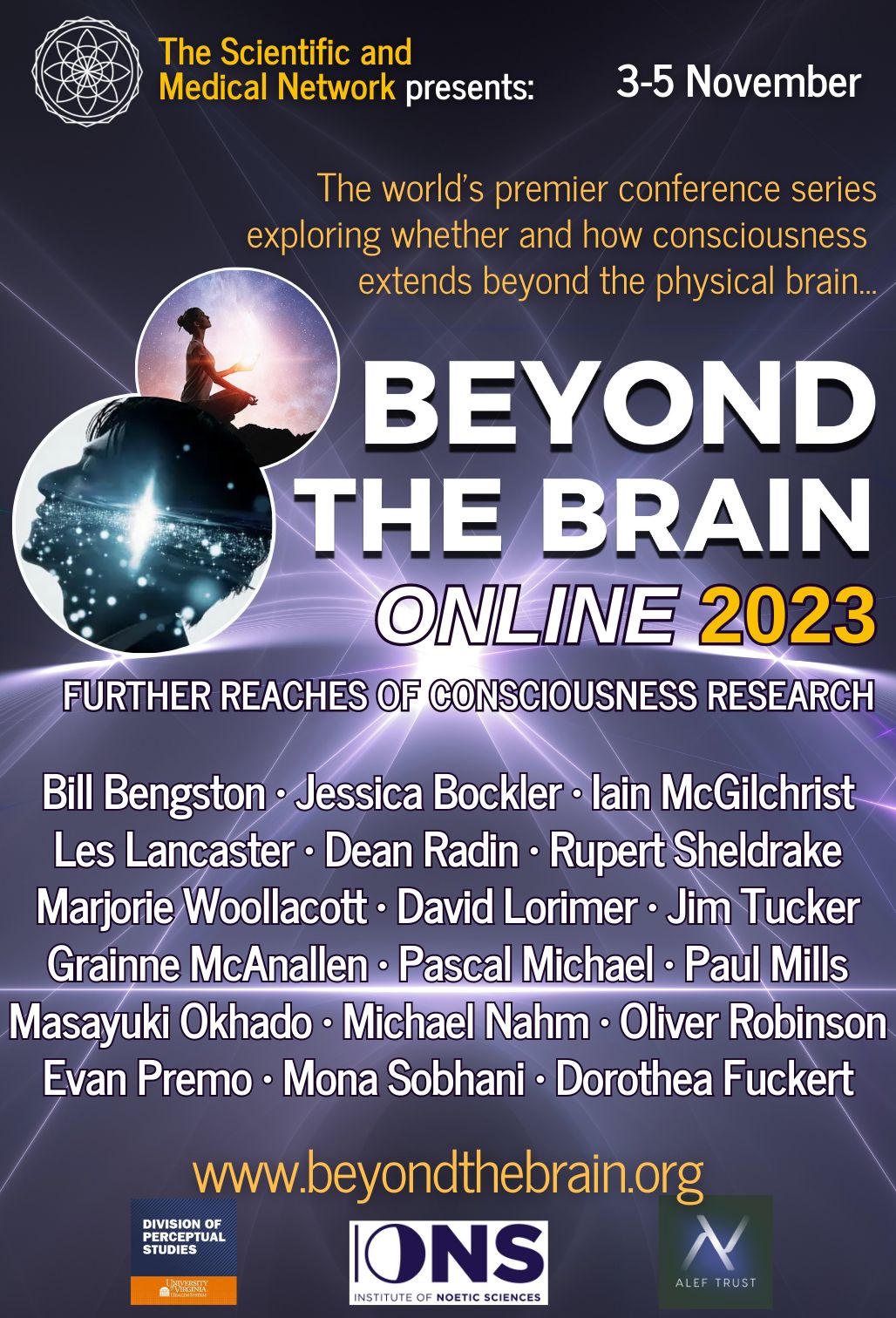 Beyond the Brain 2023
Beyond the Brain is the world's premier conference series exploring mind and consciousness beyond the physical brain.
This year's event covers children who remember previous lives, energy medicine and healing, spiritual awakening in scientists and academics, neuroscience and spirituality, terminal lucidity, DMT and consciousness, and the more general issues of nonlocal consciousness and the consciousness-brain relationship. There will also be an experiential session on each day.
The conference will take place online via Zoom.