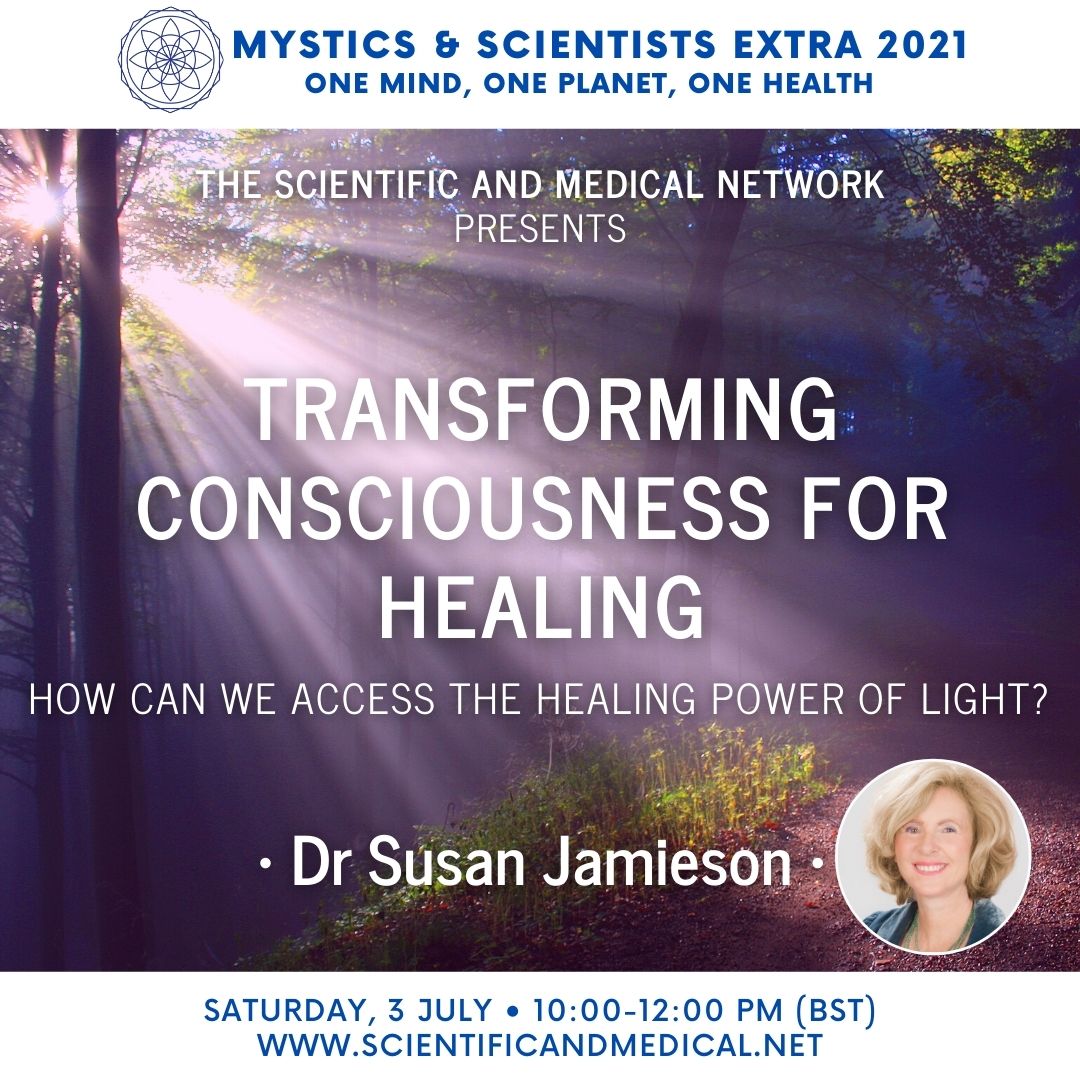 Dr Susan Jamieson – Transforming Consciousness for Healing
How can we access the healing power of light?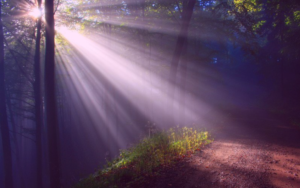 Join holistic and intuitive physician Dr Susan Jamieson to learn how she accesses light fields in a special state of consciousness to restore wellbeing and harmony to her patients.
It's just a jump to the left…', as the song went in the classic 70s musical The Rocky Horror Show.
In the Scientific and Medical Network, we are open to possibilities of morphic fields, holographic reality and non-locality in relation to our beingness. We have an awareness that non-physical reality is important and yet so hard to describe and define.
As a highly experienced medical doctor in terms of both research and practice, I will describe how I use a particular state of consciousness for wellbeing in relation to intuition and other phenomena such as distant viewing and psychic ability.
My premise is based on light fields – that we are inherently attuned to a 'quantum' process and we interpret/interface with these surrounding energies unconsciously on a daily basis. More recently I've been feeling this energy as 'The Holy Spirit'; we could say the feminine aspect of God. My research with fellow healers has found there is a commonality in the experience of this energy.
The scientific and biological/physiological basis of this is that our bodies are regulated by and communicate through a light network on a DNA on a cellular and enzyme basis. As DNA has been proven to release photons of light, we can begin to understand all the quantum possibilities we have potential to access.
Simple and yet ineffable, this 'altered state' of access is always present, just requiring a mental 'jump to the right'! To move one's consciousness back and forth through time and space may sound like the stuff of science fiction – however what if we can track the light threads back to the origin of 'dis-ease' to restore health and harmony?
•
About the speaker: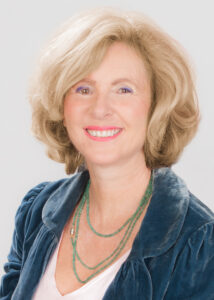 Dr Susan Jamieson MB ChB, MRCGP, DRCOG and is Scotland and Harvard-trained M.D., a specialist in integrative medicine with 26 years' experience in Hong Kong, combining the very best of Western and Eastern therapies. She's a true blend of science and mysticism, taking a mind-body approach; as well as specializing in wellbeing through light, energy and consciousness. She conducts personal zoom sessions and has core online courses.
She has continued to update her skills by training in mind body techniques, nutrition, energy medicine and in S.E. (Somatic Experience). She has served as an Associate Professor at the Chinese University of Hong Kong and has been a Hong Kong consulate advisor in times of crisis, as well as a radio show host in the U.S. "News for the Soul'. She is also a doctor to the world's most famous rock stars; recipient of charity awards and a humanitarian, invited by Asian governments after major disasters such as the Tsunami. She is a published author, and is a 'charismatic', believing is self-expression though the arts.
---
TICKETS
The event is over and ticket sales are now closed.