OUT OF BODY EXPERIENCES: Exploring Beyond the Body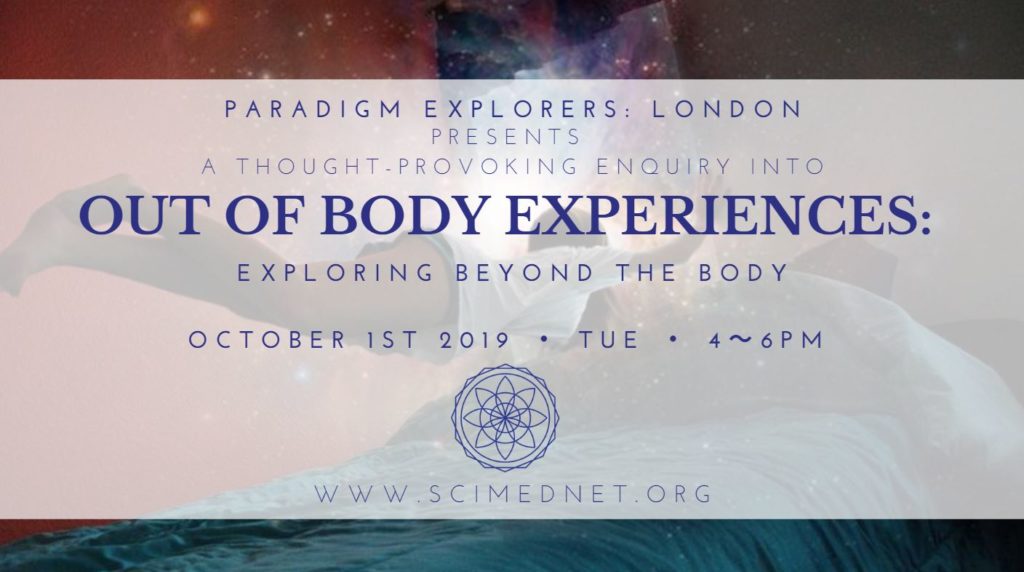 Paradigm Explorers: London 6th Meetup
TOPIC: OUT OF BODY EXPERIENCES: Exploring Beyond the Body
4:00pm: warm welcome & introduction with Madelyn Freeman & Jade Shaw
4:10pm: individual introductions (who you are, what you study, why you are here)
4:30pm: Discussion on exploring beyond the body
Non-local consciousness: theories beyond the brain
Environments beyond the body: spirit world, other universes or the extended self?
Discarnate entities: real or unreal?
Transformation: breakthrough or breakdown?
5:30pm: London Paradigm Explorers EXPLORATION
OBE Challenge led by Jade Shaw
5:55pm: Group Photos, goodbyes & SMN signups
Please purchase a ticket* to attend the event
*Tickets are FREE for SMN student members.
If you are a student member of the SMN, please enter the discount code "SMNSTUDENT"
(Those who purchase a FREE ticket must show proof of an active student membership upon arrival)