Cascadia Conference – Introducing Beyond the Brain: A Paradigm Shift in Science?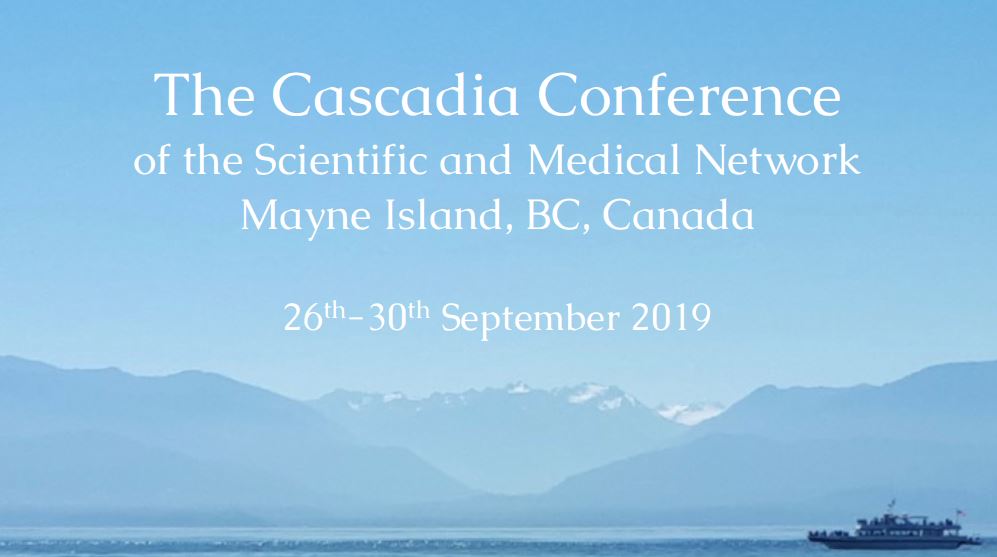 David Lorimer
presents
"Introducing Beyond the Brain:
A Paradigm Shift in Science?"
More and more scientists from all disciplines are questioning the orthodox view that consciousness is reducible to matter. Could it instead be a fundamental feature of the Universe? David Lorimer will present the evidence base. This conference will be a combination of academic and experiential sessions, with plenty of opportunity for the participants to contribute, socialise and enjoy the stunningly beautiful ocean front setting of the Mayne Island Resort.
David Lorimer, MA, PGCE, FRSA is an acclaimed writer, lecturer and editor who has been Programme Director of the Scientific and Medical Network and editor of its journal for more than thirty years. He is the author and editor of over a dozen books, including The Spirit of Science; Thinking beyond the Brain; Science, Consciousness and Ultimate Reality and A New Renaissance (edited with Oliver Robinson). His early books on death and near-death experiences, Survival? and Resonant Mind were republished in 2017. He is also a founder of Character Education Scotland, promoting values development in schools around the Commonwealth. He currently lives in France.
The event will be hosted and chaired by Diana Clift, a Neurochemist turned Hypnotherapist, and a Vice President of the Scientific and Medical Network who has recently moved to Victoria BC from England.
Mayne Island is one of the smaller Gulf Islands between Vancouver and Victoria on Vancouver Island. The resort overlooks a beach and borders a forested park. All the accommodation has ocean views and there will be time each day to enjoy the surroundings and spa facilities. For more information on Mayne Island, see www.mayneislandresort.com and www.mayneislandchamber.ca.

Travel, Accommodation and Costs
The registration fee for event is £ 250, about C$400 per person, or £ 450 per couple
Special conference rates are available for accommodation. Rates shown below are per room, cottage or villa, per night excluding tax (approx. 13%). Cottages and villas have sofa-beds in the living room so it is possible to share without sharing a room. If you would like to share a cottage or villa but are not coming with a partner, let us know and we will see if we can team you up with somebody suitable
2 Bedroom Villas can hold 2-3 guests. $299.50.
1 Bedroom Villas can hold 2 guests. $209.50.
1 Bedroom Cottages can hold 2 guests. $209.50.
King Rooms can hold 1 guest/couple. $126.50.
Queen Rooms can hold 1 guest/couple. $119.50.
Accommodation includes a simple breakfast of fruit juice, coffee, tea, fruit, toast and preserves.
Lunch and dinner will be in Bennett's Bistro which serves delicious meals, mainly from local produce. Meals will cost about C$50 per day
So for the whole conference, accommodation and meals will cost between CAD500 and CAD750 (about £300 to £450). Accommodation will be booked directly with the helpful, friendly staff at Mayne Island Resort.
All rooms have ocean views and the use of the indoor pool and hot tub are included. Kayaks can be rented at the beach.
The resort is located right on the beach and next to a forested park leading to a grassy headland where we can hold Paneurhythmy, Yoga or Qi Gong.
From the headland you can get wonderful views of the mainland including Mt Baker 100km away and 3,300m high.
You can also see seals, otters, eagles and occasionally orcas and humpback whales.
Mayne Island is one of the smaller inhabited Gulf Islands, with an area of about 8 square miles and a population of just over 1000
https://www.mayneislandchamber.ca/visitors-guide.html
It is about a 90 min ferry journey from Tsawwassen (the main ferry terminal for Vancouver situated about an hour south of the city), or 60-90 min from Swartz Bay (the main ferry terminal for Victoria on Vancouver Island, about an hour by bus from the city centre).
Public transport connections to the ferry terminals are good and inexpensive.
On Thursday 26th September, Ferries to Mayne Island from Tsawwassen leave at 09.55 (arrive 11.25am) or 7.15pm arrive 8.45pm
From Swartz Bay they leave at 10.10 (arrive 11.05am) or 4.20pm(arrive 5.15pm)
We would advise taking the morning ferry
On Monday 30th September we shall aim for the 5.10pm ferry for Tsawwassen (arrive 6.40pm) or the 5.25pm ferry for Swartz Bay (arrive 6.20pm)
We shall arrange transport from the ferry terminal to the resort. There may be a small charge for this
We recommend that participants coming from abroad make the most of their stay and allow some time to see Vancouver and/or Victoria and surrounds before and after the conference.
Diana Clift can help advise on accommodation in these cities and things you might like to do and see and would be happy to organise a day's sightseeing in Vancouver before the conference and Victoria after the event if participants would like.
There are many direct flights from London to Vancouver. In addition to Air Canada and BA which have daily direct flights, the cheaper airlines, Air Transat and WestJet, also do direct flights most days from about £500 return
Accommodation is limited so early booking is strongly advised as there are only 15 to 20 spaces available